Kenya Business Forum and How to Invest in Kenya
You are Here:
Home

›
Business in Kenya
---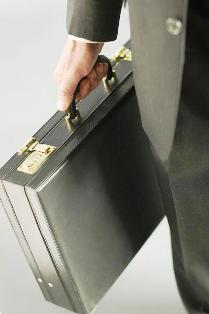 Kenya business forum is for those who want to start a business in Kenya. Kenya has the the best business environment in Africa and this page will guide you on how to invest your money in Kenya in any field.
Step by Step in Setting up a Business in Kenya
•Fill the Investment Application Form
•Engage legal advice in Kenya
•Register Your business
•Submit Application Form + Certificate of Incorporation + Articles and memorandum of association to KenInvest
•Issue of The Investment License
Procedures for establishing a company in Kenya
The principal types of business enterprises in Kenya are:
•Registered Companies (Private and Public)
•Branch offices of companies registered outside Kenya
•Partnerships
•Sole Proprietorship
•Co-operatives
Companies are registered as limited liability companies as in 1 and 2 above, and regulated by the Companies Act (Cap 486).
Kenya's legal system is based on English law and practice. A wide range of legal services are locally available.
Kenya Business Forum and Company Registration
The initial step in forming a company is to register the proposed company name with the Registrar of Companies at the Attorney General's Chambers in Nairobi.
The Memorandum and Articles of Association should be filed with the Registrar of Companies who, upon satisfaction, issues the Certificate of Incorporation.
Opening a branch office of an overseas company
An overseas company wishing to open a branch office in Kenya should deliver the following to the Registrar of Companies:
•A certified copy of the Charter, Statutes or Memorandum and Articles of Association of the Company, or other instruments defining the constitution of the company;
•A list of the directors and secretary of the company, giving full names, nationality and other directorships of companies in Kenya;
•A statement of all existing charges entered into by the company affecting properties in Kenya;
•Names and postal addresses of one or more persons resident in Kenya authorised to accept, on behalf of the company, service of notices required to be served on the company;
•Full address of the registered or principal office of the company in its home country; and,
•Full address of place of business in Kenya.
Both private and public companies may allot shares for considerations other than cash. Companies should inform the Registrar of Companies of such allotments and submit a written contract constituting the title of the allottee.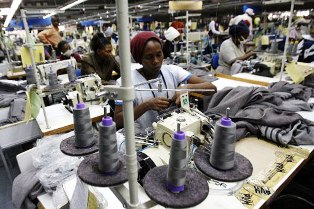 Kenya Business Forum on Patents and Trade Marks
Patents are regulated by the Industrial Property Act and administered by the Kenya Industrial Property Institute (KIPI), while trademarks are regulated by the Trade and Service Marks Act (Cap 506) and administered by the Registrar of Trademarks at KIPI.
The duration of trademarks is seven years from the date of filing and renewable every 14 years.
Kenya Business Forum on Work permits
The Government allows investors to have key expatriate staff in senior management positions or where locals with specific skills are not available. Work permits for such expatriates are issued by the Immigration Department and are valid for one to two years, renewable on application.
Kenya Business Forum on Import and export procedures
There is no import licensing except for a few items restricted for security, health or environmental reasons detailed in the Imports, Exports and Essential Supplies Act (Cap 502).
During the Budget for Fiscal Year 2001/02 the Minister agreed to waive the 2.75% Import Declaration Form (IDF) fees applicable on imported goods used for manufacturing goods for exports under the Tax Remission for Export Office (TREO) scheme.
Manufactures under the TREO will however have to pay Kshs. 5000 which is processing fees.
How is the Kenya Business Environment
Doing Business: General Business Information
Currency
The Kenyan currency unit is the Shilling divided into 100cents. International credit cards are accepted.
Bills: KShs.50, KShs.100, Kshs.200, KShs.500, Kshs.1000.Coins: 50 cents, KShs.1, KShs.5, KShs.10, KShs.20, KShs.40.(KShs. 100 = USD 1.26 = EUR 1.02 = JPY 114 ) 2010 average.
Office hours
Government offices operate on a five-day week while most private businesses are run on a six-day week. The official working hours are 8 a.m. to 5 p.m. on weekdays, with a one-hour lunch break. Saturday and Sunday are not working days.
Legal holidays
•January 1st: New Year Day
•May 1st: Labour Day
•June 1st: Madaraka (Independence) Day
•October 10th : Moi day
•October 20th : Kenyatta Day
•December 12th : Jamhuri (Republic) Day
•December 25th : Christmas Day
•December 26th : Boxing Day
•Undated legal holidays
•Easter holiday
•Idd -ul- fitr
Visas
Visas are requested from Kenyan diplomatic and consular offices abroad.
Transit visa: 7 days.
Entry visa: valid for 3 months.
Residence permit: valid for 6 months
Citizens of the European Union, Japan, USA and Canada can obtain visas at the point of entry.
KENYA BUSINESS AND VISA INFORMATION
Customs
Personal effects may be imported duty free. The importation of firearms and game trophies is restricted, and pornographic literature is prohibited.
Domestic animals and pets may be imported provided they have valid veterinary certificates. Plants require a phyto-sanitary certification.
Residence permit
For a stay in Kenya exceeding 6 months, one must obtain a residence permit that can be delivered during the first stay, valid for one year. It must be renewed each time the work contract is renewed. The permit renewal can be valid for five years , each time.
Foreign currency
Travelers are free to bring in, without limits to amounts, the means or ways of payment in foreign currency.
To take out again a hard currency that has been brought-in with an exchange value exceeding 1,000 Dinars, one must fill-out upon entering the Kenyan territory, a hard currency import statement, stamped by the Customs Service.
This document is to be saved and presented when leaving Kenya. The remaining unused hard currency can be taken out again without supporting evidence, for any amount less than a KShs.500,000.
For larger sums, one must present a supporting evidence that this hard currency has been legally imported (customs statement and/or foreign exchange slip).
Personal belongings and passenger car
Any foreign person residing in Kenya because of business can import his personal belongings, his house furniture and a passenger car for personal use.
When cleared through customs, these personal belongings, house furniture and passenger car can be duty free or liable to rights and duties by means of phased payments.
They may not be transferred neither in return for payment, nor free-of-charge before they are sorted out with the Customs Authority and a foreign trade license is provided, if the case arises.
The Kenyan tax law adapts advantages and procedures according to the beneficiary's status.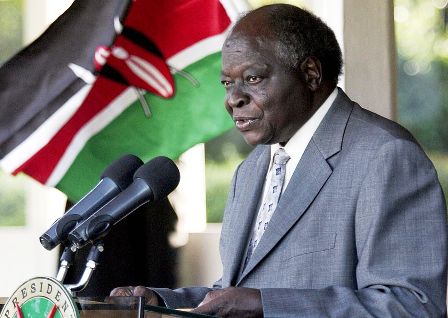 Kenya Business Potentials
Kenya Agriculture Sector
|
Kenya Construction Sector
|
Kenya Energy Sector
|
Kenya ICT Sector
|
Kenya Manufacturing Sector
|
Kenya Tourism Sector
|
Why Invest in Kenya
Predictability of Kenya Business
› |
Kenya Private Sector
› |
Kenya Market Access
› |
Kenya Strategic Position
› |
Current Kenya Business Reforms
› |
Kenya Tax Treaties
› |
Kenya Infrastructure
› |
Kenya Political Stability
› |
Kenya Liberalized Economy
› |
English Labour and Markets Speakers
› |
Tanzania Business Potentials
Tanzania Economic Infrastructure Sector
|
Tanzania Banking and Insurance Service Sector
|
Tanzania Tourism Sector
|
Tanzania Mining Sector
|
Tanzania Natural Resources Sector
|
Tanzania Education and Health Sector
|
Tanzania Manufacturing Sector
|
Tanzania Agricultural Sector
|
Tanzania General Business Guide
|
Why Invest in Tanzania
Tanzania Skilled Labour
› |
Tanzania Peace and Stability
› |
Tanzania Infrastructure
› |
Tanzania Private Sector
› |
Tanzania Macroeconomic Performance
› |
Tanzania Investment Policy
› |
Tanzania Natural Resources
› |
Tanzania Investment Incentives
› |
Uganda Business Potentials
Uganda Iron and Steel Business Potentials
› |
Uganda Dairy Sector
› |
Uganda Education Sector Business Potentials
› |
Uganda ICT Sector Business Potentials
› |
Uganda Mining Sector Business Potentials
› |
Uganda Tourism Sector Business Potentials
› |
Uganda Forestry Sector Business Potentials
› |
Uganda Cotton Sector Business Potentials
› |
Uganda Fish Sector Business Potentials
› |
Uganda Investment in General  Business Potentials
› |
Why Invest in Uganda
Reason to Why Invest in Uganda
› |
Uganda English Speaking
› |
Labour in Uganda
› |
Government Commitment to Investment
› |
Uganda Resource Base
› |
Uganda Business Market Access
› |
Uganda Liberalized Economy
› |
Uganda's Strategic Location
› |
Rwanda Business Opportunities
Rwanda Construction Sector
› |
Rwanda Infrastructure Sector
› |
Rwanda Finance Services Sector
› |
Rwanda Mining Sector
› |
Rwanda Agricultural Sector
› |
Rwanda Energy Sector
› |
Rwanda Tourism Sector
› |
Rwanda ICT Sector
› |
Why Invest in Rwanda
East African Community
› |
Investment Treaties
› |
Rwanda Governance
› |
Rwanda Business Environment
› |
Investment in Rwanda
› |
Rwanda Business in General
› |
Protection of Investment in Rwanda
› |
Rwanda Business Questions and answers
› |