Travel to Kenya Tips and Procedures
You are Here:
Home

›
Travel To Kenya Tips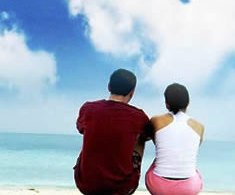 ---
Travel to Kenya Page is to guide you about all the information you may need to know before you Travel To Kenya.
Kenya travel guide will show you all the cheapest means you must use to move to Kenya safely therefore let this site be your personal guide to all the information you are looking for safest and cheapest Kenyan travel.
Although one of Africa's more powerful economies, Kenya is still a developing country and so certain aspects of the country's society and infrastructure may come as a shock to some visitors from developed countries who are unfamiliar with the poverty and poor quality of life experienced by many Kenyans.
Although foreign visitors are now a common sight in many parts of the country, there still exist vast areas off the beaten track where a white or yellow face will attract cries of "Mzungu! Mzungu!" (Kiswahili: "white person") from local children.
Visitors to these areas should think especially carefully about the long term effects of their visit on the local community, and should for example avoid giving out sweets or money without restraint – merely playing with children, or talking to and helping villagers will yield far better results than merely giving out handouts.
Kenya Travel Tips
PHOTOGRAPHY TIPS -
The morning and afternoon light is perfect for photographing wildlife and your safari guide is an expert at positioning the vehicle for the best results. 
Wildlife photos must be taken from the vehicle and clients are never allowed to get out of the vehicle for a closer shot. Occasionally, where it is safe, you will be able to get out of the vehicle to take a picture of scenery.
Do not photograph people without first asking permission, as many Kenyan's take great offense to this, particularly the Maasai, because of social, tribal and religious beliefs.
 However you will have opportunities to photograph local people on many of your drives, and at some villages, though you may be asked to pay for the privilege. 
It is also a good idea to bring a small tripod for filming sunsets and scenery. On safari vehicles it is best to use a bean bag to get a steady shot. And try shooting from the lower windows, as the lessened angle will give a more intimate affect.more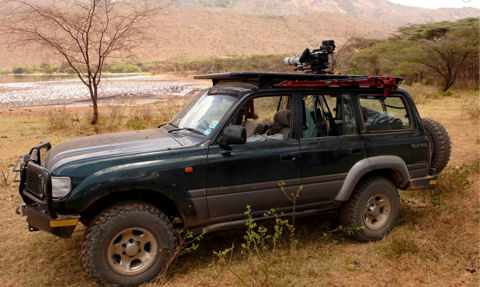 WILDLIFE VIEWING TIPS-
In order to view the greatest amount and variety of wildlife, we provide highly skilled and knowledgeable guides that will tell you about their country, tribal cultures and wildlife behavior. 
They will also amaze you with their ability to spot animals that you will have trouble seeing with your binoculars.
If you are patient and observe the interaction of the animals rather than rushing to check off the next animal on your list, you will have an extraordinary wildlife experience.
Our Kenyan guides always put client safety first and on roads that are rough and bumpy, they do their best to avoid tire swallowing potholes.
Main highways are paved but roads in the safari areas are dirt and usually the main park roads are only graded once a year. Most "travel days", involve less than 4 hours driving time between parks, with light aircraft flights used for longer stretches.more
SAFARI ACCOMMODATIONS -
Accommodations on safari are usually a combination of lodges and permanent or mobile tented camps. "In the bush", and miles from civilization, these luxury camp's and lodges are all unique and in amazing settings.
Lodge rooms have complete bathroom amenities as do most permanent tented camps. Mobile camps, can have either private en-suite facilities or shared bathroom and shower tents.
Unless you are in a major city, there will be no TV's or phones with outside lines. Electric lights, running on generators, are generally lit for a few hours in the early morning and from dark until 10 or 11 PM.
FOOD ON SAFARI -
The food on safari is delicious and ranges from simple to gourmet.
You can expect lots of fresh fruits and vegetables and wonderful homemade soups. Chicken, lamb, beef or pork are usually served at lunch and dinner as well fish and vegetarian dishes.
Breakfast is buffet with lots of tropical fruits, hot and cold cereals, bacon, sausages, mushrooms, breads and pastries and eggs to order.
Lunch can be either buffet or served at the table and always starts with soup.
Dinner is usually a 4 or 5 course sit-down affair, although there is no need to dress up. Often your safari guide will join you at meals as you recall your days events.more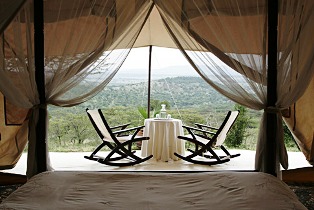 CLIMATE IN KENYA-
Central Kenya enjoys one of the world's most pleasant climates year round. With an elevation of 5000 ft. in Nairobi and even higher atop the plateau of the Great Rift Valley.
The daytime temperatures are normally in the high 70's to mid 80's and from the mid 50's to low 60's in the evenings and mornings.
Southern and coastal Kenya tend to get much warmer, and can be very humid depending on the season. There are two rainy seasons but the sun shines throughout the year.
Travel can sometimes be difficult during the long rainy season of April and May, but the short rains of November and December are fine for traveling, with short showers usually in the late evening.more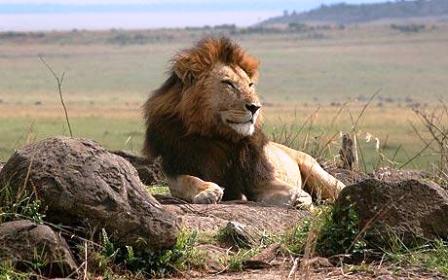 THE BEST TIME TO GO -
The better times for a safari to Kenya, are any months but April and early May, during the "big rains".
If you want to see the "great migration", then November through March and June through July is excellent.
This is when the herds are in the Serengeti and masai  mara. By August they have usually moved up into Kenya's Maasai Mara, coming back down in early November. Patterns will fluctuate in most parks depending on the season and where the "food" is.
For example in the dry season during July - October, large concentrations of up over 6,000 elephants, and a variety of other animals, migrate to Amboseli National Park .more
BOTTLED AND ALCOHOLIC BEVERAGES - Diet sodas are seldom available in Kenya.
Wine, beer, extra bottled water, sodas and alcoholic beverages are available at all camps and lodges and are usually not included in the trip price.
Beer and sodas are inexpensive but premium spirits can be pricey so you may want to bring your favorite with you.
CLOTHING ON SAFARI -
Comfortable, casual clothing that is lightweight and easy to care for is the best bet while on safari.
It can be quite cool in the early mornings, so you'll want to dress warmly in layers, until the sun has a chance to warm up the air.
"Kenya Convertibles", khaki pants with zip-off legs, are perfect for cool early morning game drives that turn warm before you're back in camp. Walking shorts, long pants, cotton shirts and tees are just right.
For ladies, shorts are not generally accepted on streets in Africa. A cotton bush jacket or wind-breaker will be useful along with a warm sweater or fleece jacket for the cool nights.
And, a hat that ties on is a must. There is not a good deal of long walking or hiking on most safaris, so a comfortable pair of walking shoes or tennis shoes and a pair of sandals should be adequate. You will need thorn-proof soles.More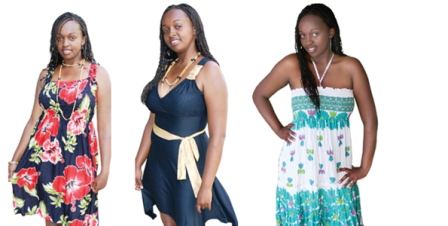 EXERCISE -
Generally there are no places to jog and there will not be much time for exercise, although we do try to include some walking where it is safe and legal.
It is possible to do some walking and exercising within the lodge or camp grounds but because the wildlife is "wild" it is not safe to venture away from the grounds.
Also, walking is not allowed in the national parks without permission and is usually escorted by an armed guard.
MONEY AND CASH - The local currency in Kenya is the shilling. Major credit cards are accepted at hotels and most lodges and camps "in the bush".
However - don't even think about finding an ATM machine! US dollars, Euros and travelers checks are readily accepted, but small denominations are recommended for cashing at lodges and camps.
Changing money at banks can be very time consuming and it is never wise to change money on the street.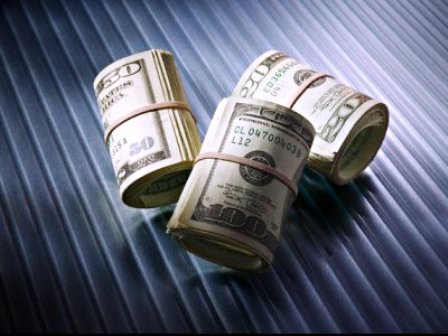 HEALTH REQUIREMENTS AND MALARIA -
HEALTH: Food and sanitary conditions while on safari are of the highest standard, however some precautions are recommended.
There are no vaccinations required at this time to enter Kenya.
Remember to bring supplies of prescription medicines, spare glasses, contact lenses and sunscreen. more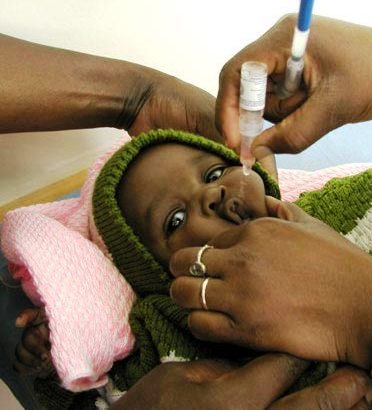 MALARIA:
Malaria is transmitted by some female Anopheles mosquitoes, which are active in the early evening and throughout the night.
Malaria is not a serious problem if people are sensible and take basic precautions from being bitten by using mosquito repellents and wearing long-sleeved shirts and long pants in the evenings.
Safari camps and lodges at not located in any densely populated areas, and many are at high altitude.
This greatly reduces the risk of becoming infected. Consult your physician, for recommended malaria prophylactics. more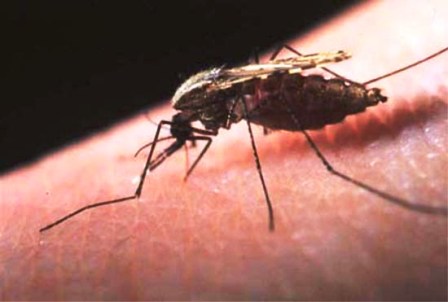 SHOPPING -
If you don't like to bargain, there are many nice shops and galleries in the main cities that carry nice crafts, including basketry, batiks, beadwork, masks and woodcarvings.
Gift shops in hotels, safari lodges and some camps are also excellent places to buy quality souvenirs.
If you like to bargain, you may want explore the local markets. However - do not ship goods home !
Shipping rates are not guaranteed and can be exorbitant. Plan to carry your purchases home or pay the surcharge from the airline.more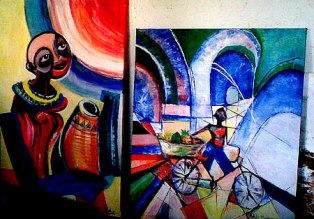 WATER - To keep from getting dehydrated, you will need to drink plenty of fluids. Liter's of bottled water are supplied daily in your room or tent and also in the vehicles for game-drives.more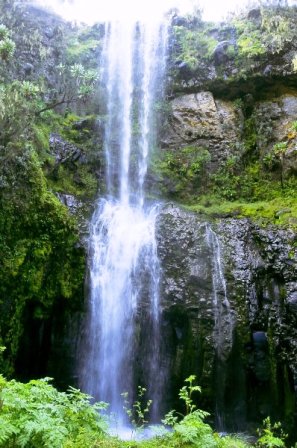 LANGUAGE - AND LEARN KISHWAHILI
Kiswahili is the national language of Kenya. While on safari you will pick up such phrases as Habari Gana (How are you?) and Twiga (Giraffe).
However English is official and widely spoken but do not expect everyone to speak English. However all our guides are fluent.more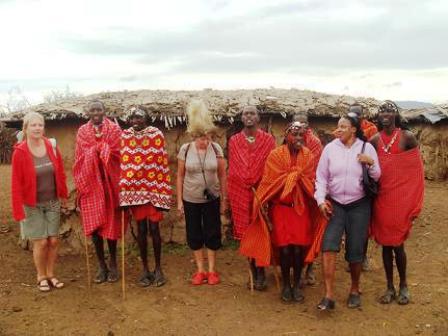 CHILDREN ON SAFARI -
Children are welcome in Kenya, including mobile camps and most lodges. We will advise you of any restrictions should you wish delight your children by bringing them on safari.
Many families travel with children as young as 5 years old. On game drives if you have more than one child you may be required to have a separate vehicle.more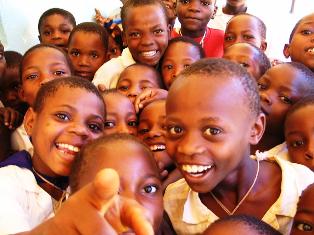 TIPPING AND GRATUITIES-
As a custom, tipping is not compulsory, but is usually expected as a sign of appreciation of good service in lodges, bars and restaurants and permanent tented camps.
Safari guides depend on tipping for a large part of their income, so be sure to bring extra cash for tipping your guide at the end of your safari.
ELECTRICITY -
Kenya's past, has left it with several different international standards of delivering power. Electricity is delivered at 220 Volts, but varies on the connections, so be sure to bring a Universal Adapter.
Also, if outlets are not available in your permanent tented camp, the main building or bar area will have outlets so you can recharge your camera.
You can also bring a cigarette lighter adapter to charge your camera while traveling in your vehicle.
GIFTS -
Kenya, like most of the developing world, has many people who are in need. However, begging is not generally prevalent, though your safari vehicle may sometimes be surrounded by curious children.
Kenyan's prefer that you not hand out money or sweets, as this encourages begging. However, like anywhere, gifts can be given as a true expression of friendship, appreciation or thanks.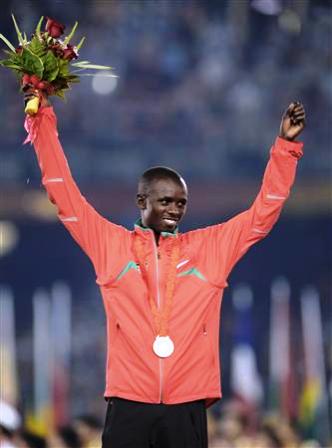 And trading T-shirts, hats, or offering magazines to locals not uncommon. Tourism brings needed money to the local economy and many of our ground operators work to support local schools and other improvement projects. 
TRAVELING ON YOUR OWN -Kenya is a vast and wild country with a regulated tourism industry. Unlike some areas of Africa and other wild places, tourists can not go it alone, as a 4x4 vehicle is usually needed, along with park permits, camp permits, lodging reservations, and dangers from wild animals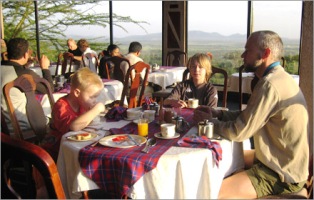 Our Guide in Details include the following:-
Air Travel in Kenya
|
What to Carry to Kenya
|
Filming in Kenya
|
How to stay health in Kenya
|
The Kenya Currency
|
Kenya Drinks
|
Kenya Geography
|
Kenya Health Matters
|
Kenya Media and Communication
|
Kenya Photographic Guide
|
Is Kenya Safe for Visitors
|
Kenya Health Travel Info
|
Kenya Travel Insurance
|
Kenya Travel Parking and Packaging
|
Kenya Travel Visa Info
|
Kenya Visa Guide
|
Learn Kiswahili in Kenya
|
Prohibited Immigrants to Kenya
|
Who Require a visa to Kenya
|
Scuba Diving in Kenya
|
Travel to Kenya by Bus
|
Self Drive to Kenya
|
Travel to Kenya by Plane
|
Travel to Kenya by Train
|
Travel to Kenya by Water
|
Travel to Kenya documents required
|
Travel in Kenya by Bus
|
Travel in Kenya by Jeep
|
Travel in Kenya by Matatu
|
Travel in Kenya by Self Drive
|
Travel in Kenya Train
|
Travelling in Kenya
|
Type of Visas in Kenya
|
What to Buy in Kenya
|
What to see in Kenya
|
When to go to Kenya
|
Work in Kenya
|
Walk in Kenya
|
Kakamega Town
|
Attractions
|
Hospitals and Medical Services
Industries and Factories
|
Locations and How to Travel
|
People and Culture
|
Property and Real Estate
|
Schools and Colleges
|
Entertainment and Nightlife
|
Shopping Guide
|
Hotels and Lodges
|
Restaurants and Dining
|