Lamu Town Hotels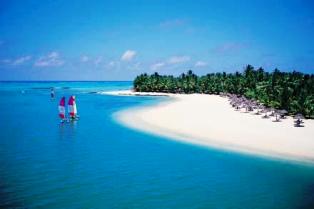 Lamu Island hosts some of Kenya's most exclusive and breathtaking hotels, house rentals and resorts. Experience Lamu's rich cultural history, sail away on a dhow, schmooze the rich and famous and take a stroll along the 12km pristine Shela beach.
Looking for the Lamu Town Hotels,hotel in Lamu Kenya , Lamu Safari Lodges, this is the page for you.
Accommodations on Lamu are relatively easy to locate. While you can get a room in many of the Lamu hotels and guesthouses without a reservation, the town's most popular hotels have to be booked months in advance.
Lamu is a place like no other, a peaceful tropical island where life is lived at it's own relaxed rhythm, but a place whose history is as mysterious and fascinating as the winding streets of it's medieval stone town. 
The island itself is a beautiful place of rolling dunes and endless beaches, where tiny villages nestle among coconut and mango plantations and lateen sailed dhows ply the waters.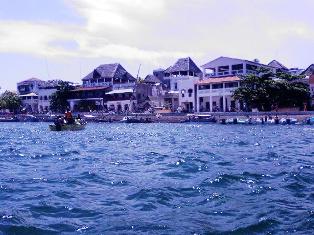 Lamu Old Town
But Lamu's real attraction is its Old town. The town of Lamu began life as a 14th century Swahili settlement, but the island has seen many visitors and influences, including Portuguese explorers, Turkish traders and the Omani Arabs.
All left their mark, but Lamu developed its own particular culture, which has ultimately endured.
Lamu's narrow streets remain unchanged, and in the markets and squares around the fort life moves at the same pace as it always has. There are no vehicles on this island, and the donkey and the dhow remain the dominant form of transport.
The people of Lamu are great believers in tradition and custom, and this is a strong society built on a respect for the past.
For the traveller, Lamu is a hypnotically exotic experience, made even more enjoyable by the relaxed and welcoming attitudes of the locals.
To visit Lamu is to enter another world, and the visitor finds themselves becoming a part of this world. Life slows down, and long days are spent strolling along the waterfront, exploring the town or relaxing on the beaches. 
Dhow safaris can take you beyond Lamu into the surrounding archipelago, where isolated villages, ancient ruins and a few luxurious and exclusive resorts lie hidden among the islands of Manda, Siyu, Pate and Kiwayu.
This idyllic island speaks to the heart and soul, and a trip to Lamu is a romantic experience that can become a life long affair.
Most visitors to Lamu come to experience the unique culture and history of the island. But there are also opportunities for wildlife enthusiasts to explore.
The Palm forests and wetland areas of the island are excellent spots for finding coastal waterfowl and other birds. On the stretches of beach around the shore, populations of crabs can be seen, often swarming the sand in large number.
On the arid mainland opposite Lamu, there is a surprising abundance of wildlife in the Dodori Reserve, including Buffalo, Lion and Leopard. 
The mangrove channels here are also good for birding and spotting the occasional crocodile. Trips to this region can be organized from Kipungani on Lamu.
Lamu - Accommodation
Lamu has a varied range of accommodation, both within town and out, and on neighbouring Manda and Kiwaayu islands. There are modern hotels, beautifully decorated old Swahili guesthouses, basic inns, isolated resorts and private homes to rent.
---
Lamu Bed and Breakfast

---
Lamu House Hotel › |
Jambo House › |
Mkoko House › |
Subira House › |
Baitil Aman Guest House › |
Banana House & Wellness Centre › |
Kipepeo Guest House › |
Shela Bahari Guest House › |
Nyuma Gereza Hotel › |
Stopover Guest House › |
Jannataan Hotel › |
Shella Royal House › |
Baitul Noor House (Oliver House) › |
Kilimanjaro Lamu › |
Casuarina Rest House › |
Morocco House › |
---
Lamu Luxury Hotels

---
Kizingo Hotel › |
The Majlis Lamu Ltd › |
Baytil Ajaib › |
Jannat House › |
The Red Pepper House › |
Sunsail Hotel › |
Bahari Hotel › |
---
Lamu Spacial Lodgings

---
Msafini Hotel › |
Diamond Beach Village › |
Kuni Jogoo House › |
Kizingoni Beach › |
Yumbe House Lodge › |
Champali Community Camp › |
Garden House › |
Kipungani Explorer Hotel
› |
Peponi Hotel
› |
Petley's Inn
› |
Stone House
› |
Manda Bay Resort
› |
New Lamu Palace Hotel
› |
Fatumas Tower
› |
Kijani House Hotel
› |
Kiwayu Safari Village
› |
---
Lamu Vacation Rentals

---
Beachfront Cicada House › |
Subira Mkomani Guesthouse › |
Apendalo-House › |