Diani Mombasa Hotels
List of  Mombasa Diani Beach Hotels and Lodges:Diani has a number of quaint guest houses and hotels with excellent restaurants but it is mainly known for its all-inclusive resorts very popular with Europeans and Brits.
Diani Beach on Mombasa's South Coast is a beach paradise that stretches on for miles. More built up for tourism than many parts of Kenya, 
The beach is about 25 km long until it merges with the small town of Ukunda which has a small airstrip. The area is known for its coral reefs, the closely located Shimba Hills National Reserve and for its black-and-white colobus monkeys.
Renowned as a kitesurfing destination in its own right Diani is also a chilled out laid back beach destination perfect for the partygoer or luxury traveller. It has high-class restaurants, hotels and two shopping centers.
Diani Beach
With swaying palms and soft, white sand caressed by glittering, turquoise water, Diani Beach has many of the ingredients of the perfect tropical holiday destination.
It is deservedly popular, and as one of Kenya's premier Indian Ocean resorts, it has a large and still-growing assortment of hotels and restaurants, some of them extremely luxurious by local and often international standards.
Thanks to warm seas and beautiful coral reefs it is also one of the best places to get close to the richly diverse marine life of the southern Kenyan coast, by snorkelling, scuba-diving or joining a boat safari.
---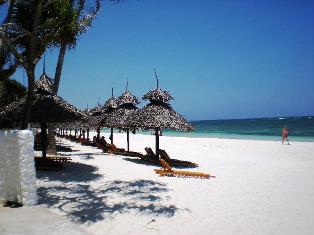 Beach: 
The beach is the area's major attraction - long, soft, white and lovely, it comes close to the tropical ideal.
The offshore reef offers rewarding snorkelling; it also keeps waves at bay, making paddling and swimming close to shore a pleasure, and providing perfect conditions for windsurfing lessons.
The only drawbacks are the seaweed that gets washed up from time to time, the tides which, at their highest, cover much of the sand, and the hustlers (known locally as beach boys) who can be hard to shake off.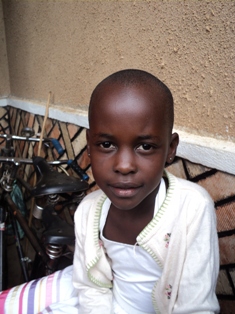 Beyond the beach: 
The romantically inclined can cruise the shoreline in a dhow (traditional boat): a favourite destination is Kisite Marine National Park near the Tanzanian border, which offers outstanding snorkelling.
Elsewhere in the underwater landscape, there are rewarding wrecks for scuba-divers to explore; you're likely to see turtles, mantas and barracuda among many other marine species.
Whale sharks patrol the coastline between January and March. To spot one, or even snorkel beside one, you can join a half-day whale shark safari organised by the East African Whale Shark Trust , a locally based conservation organisation. To learn about local village culture, take a guided walk with the Kaya Kinondo Ecotourism Project.
Family fun: 
Diani Beach has plenty of relaxed, family-friendly resort hotels that go out of their way to keep children amused with special menus, sports, games and other activities.
The beach is safe for swimming but kids who want to snorkel will have to be strong swimmers to reach the reef - it is better to take a boat or canoe.
The Colobus Trust (Diani Beach Road), set up to protect Diani's endangered black-and-white colobus, is great for monkey spotting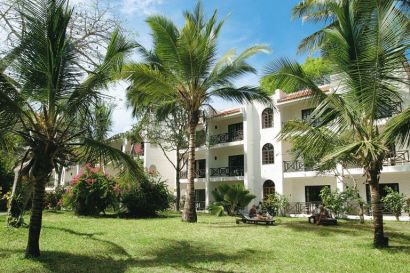 Exploring further: 
Many visitors to Diani build a safari into their stay. With a few days to spare you could head inland to Tsavo East and Tsavo West National Parks, which together form one of the largest game-viewing areas in the world.
Far less crowded than Kenya's more popular parks, they are home to lions, hippos, elephants, zebras and a great many species of antelope and gazelle.
Alternatively, to experience another side of coastal life, travel north through Mombasa to the beaches and marine parks of Malindi and Watamu, great for snorkelling and diving, or immerse yourself in Swahili culture on the island of Lamu.
Splashing out: 
For a chance to soothe body and soul in gorgeous surroundings, treat yourself to a few days at the Shaanti Holistic Health Retreat (Ukunda) , a boutique hotel specialising in yoga and wellbeing treatments.
Guests are encouraged to rise early for dawn yoga sessions, unwind over sessions of meditation or massage, and refuel on delicious vegetarian fare.
Best of all are the open-air Jacuzzis, set into the rock right on the edge of the beach - perfect for a long soak at sunset.
---
Luxury Hotel in Diani Mombasa

---
Afro Chic Diani |
Water lovers Beach Resort |
Ocean Village Club Diani |
The Cove Resort Diani |
Hotel Diani House |
Shaanti Holistic Health Retreat, Galu Beach Resort |
Safari Beach Hotel Diani Mombasa |
Shelly Beach Hotel |
Galu inn |
---
Bed and Breakfast Hotels in Diani

---
Asha Cottages |
Shambani Cottages |
Kenyaways Beach Bed & Breakfast & restaurant |
Watano Beach Houses |
Swahili Beach Resort |
Flamboyant Boutique Hotel Diani Mombasa |
Galu Beach Retreat |
Tausi Holiday Villas |
Diani Banda |
---
Special Lodgings in Diani
---
Almanara Luxury Villas |
South Coast Backpackers |
African Dream Cottages |
Stilts Backpackers |
Forest Dream Resort |
Kitu Kidogo Cottages |
Diani Paradise Villas |
Diani Marine Divers Village Mombasa |
Bahari Dhow Beach Villas Diani Mombasa |
Coral Beach Cottages |
Papaya Garden |
Sunset Villa |
Warandale Cottages |
Simba + Oryx |
Diani Beach Chalets |
Vindigo Cottages |
Diani Campsite and Cottages |
Tropical Garden |
---
Vacation Rentals in Diani

---
Villa Malachite |
Cinders House |
Divine Dove |
Cinders House |
PINTADERA BEACH |
Villa Ariana |
Villa dora |
Galu Kinondo Beach House |
Niros Paradise |
Kitu Kidogo |
Tumaini Villas |
Villa Allena |
Kenda Villa |
Taj Riviera House |
Colobus Cottages |