Nairobi Kenya Hotels
You are Here:
Home

›

All Hotels

› Kenya Nairobi City Hotels and Lodges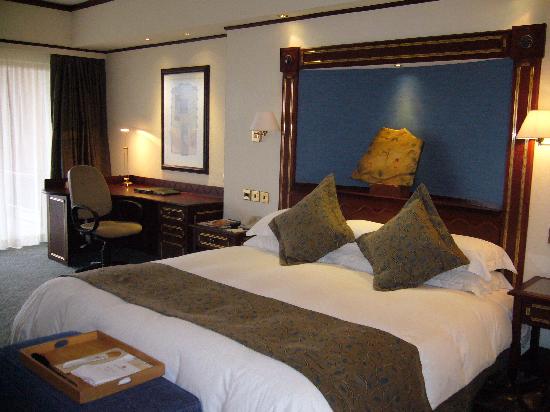 Beautiful & Luxurious hotels in Nairobi , A holiday in any of these hotels with your family and friends will be an experience of a lifetime.
Looking for information about Nairobi Kenya Hotels ?
This page will guide to all the best lodging in Nairobi City .
If you are looking for accommodation in Kenya, our guide has all you need to find a suitable establishment at your chosen destination.
Whether you plan to stay in the cities, towns or game parks/reserves, you should easily be able to locate property that meets your requirements.
Hotels in Nairobi have so much to offer in terms of luxury, style class and excellent service that provide a guarantee for the best accommodation that will leave you reeling to return and even may be tempted to extend your stay.Nairobi is so eclectic with wonderful hues of color, vibrant sights and sounds, and loaded with beautiful people.
Hotels in Nairobi include modern luxury hotels and business hotels. Many of the main hotels of Nairobi are in the central area but there are also other lodgings and hotels in the Nairobi suburbs. Nairobi has much to offer to travelers. 
If you want to hang out, there is a wide array of restaurants, clubs, pubs and discos to choose from. There are casinos at the Safari Park Hotel and the Inter-Continental Hotel and there's also Sunday-afternoon horse racing. However, the Giraffe Manor (the manor house turned into a hotel) is the only place where giraffes may join you for meals.
For your wonderful stay and money back guarantee stay in the Nairobi Hotels.
The most popular hotels in Nairobi are found on this page. If you are looking for any other hotel not listed here please send us an e-mail. 
---
List of Nairobi City Hotels
---
House of Waine › |
Meltonia Luxury Suites › |
Sankara Hotel Nairobi › |
Country Lodge › |
Crowne Plaza Hotel Nairobi › |
Progressive Park Hotel › |
The Ndemi Place › |
Southern Sun Mayfair Nairobi › |
Jupiter Guest Resort Langata › |
The Heron Hotel › |
Red Court Hotel › |
Maasai Ostrich Resort › |
Nairobi Transit Hotel › |
Blue Hut Hotel › |
Kenya Comfort Hotel › |
Sentrim Nairobi Boulevard Hotel › |
Hotel Embassy › |
Parkside Hotel › |
PrideInn Hotel & Conferencing › |
Parklands Shade Hotel › |
Sportsview Hotel › |
Hotel Greton › |
Hennessis Hotel › |
Sentrim 680 Hotel › |
Nomad Palace Hotel › |
Olive Gardens Hotel › |
West Breeze Hotel › |
New Hillcrest Hotel › |
The Strand Hotel › |
Jupiter Guest Resort › |
Hotel Ambassadeur › |
Lenana Mount Hotel › |
Six Eighty Hotel
› |        
Nairobi Norfolk Hotel
› |
Nairobi Fairview hotel
› |
The Giraffe Manor Lodge
› |
Hilton Nairobi
› |
Nairobi Holiday Inn Hotel
› |
The Intercontinental Nairobi
› |
The Jacaranda Hotel
› |
Macushla House lodge
› |
Nairobi Safari club
› |       
Nairobi Serena hotel
› |       
Oakwood Hotel
› |        
Ole Sereni Hotel
› |
Panari Nairobi Hotel
› |
Kenya Lodges
› |
Nairobi Sarova Panafric Hotel
› |
Sarova Stanley Hotel Nairobi
› |
Windsor Golf and Country Club
› |
The Milimani Hotel
› |
Palacina The Residence and Suites
› |
Isaak Waton Inn
› |
Mukima Farm Guest House
› |
Nairobi Fig Tree Hotel
› |
Nairobi Giraffe Centre
› |
Nairobi High Point Hotel
› |      
Nairobi Kentmere Club in Kenya
› |
Ngong House
› |        
Utalii hotel
› |      
Upper Hill Country Lodge Nairobi
› |
---
List of Nairobi Speciality Lodges
---
Hogmead › |
Casa Bella Suites › |
The Emakoko › |
Ngong House › |
Woodmere Serviced Apartments › |
Swara Plains Acacia Camp › |
The King Post › |
Olumara Tented Camp › |
Wasini Luxury Homes › |
Malewa Wildlife Lodge › |
Delta Dunes Lodge › |
Malu › |
Ol-moran Tented Camp › |
Upper Hill Campsite › |
Masai Lodge › |
Oak Place Conference & Training Centre › |
Reata Serviced Apartments › |
Kimana Camp › |
Whistling Thorns › |
Natural Oak Apartments › |
Terminal Hotel › |
China Garden Hotel and Apartments › |
Mokoyeti Resort › |
The Gables › |
Ken's Place › |
Sandton Palace Hotel › |
Eldon Villas Limited › |
Milimani Backpackers & Safari Centre › |
Batian's Peak Serviced Apartments › |
Hillpark Hotel › |
Karen Camp › |
Osoita Lodge › |
New Kenya Lodge › |
---
Nairobi Bed and Breakfast
---
Nairobi Tented Camp › |
Miti Mingi Guest House › |
African Heritage House › |
Shalom House › |
Sandavy Guest House › |
The 140 › |
Karibu Home › |
Wildebeest Camp › |
Hibiscus Guest House › |
Kifaru House › |
Mennonite Guesthouse › |
Eden Gardens › |
Bush House Guesthouse Kenya › |
Gracehouse Resort › |
Delta Hotel › |
Gigiri Homestead › |
Godial's Bed & Breakfast › |
Karina Guest House › |
Mayfield Guest House › |
Nairobi Airport Stop Over House › |
Mirema Serviced Apartments › |
Sirona Hotel Nairobi › |
Aero Club of East Africa › |
YMCA Nairobi (Central Branch) › |
Mvuli House › |
Rolf's Place › |
ELIA Bed & Breakfast › |
Leopard Cliff Mansion › |
Kahama Hotel Nairobi › |
Methodist Guest House › |
Paris Hotel › |
ACK Guest House › |
Lukenya Getaway › |
Mdawida Homestay › |
Ngong View Apartment › |
Tara Suites › |
Biblica Guest House › |
Ole Dume Serviced Apartments › |
Loresho House › |
Ridgeway Gables › |
Shanema Homes › |
Sochati House › |
Chester House Apartments › |
Rusam Villa Guest House › |
Glory Royal Suite Hotel › |
Angaza Guest House › |
---
List of Nairobi Vacation Rentals
---
Milagi house › |
Muhugu House › |
The Balozihomestay › |
Kiloranhouse Cottage › |
Bethany Garden House › |