Kenya Lodges for a Perfect Holiday Vacation in Kenya

If you are looking for any information about Kenya Lodges,On this page, every lodge in Kenya is included. Kenya has many tourist lodges for the discerning traveller.
Most of them are located in the major National Reserves or near popular tourist destinations. Following are some of the reputed lodges with good service and excellent accommodation facilities.
---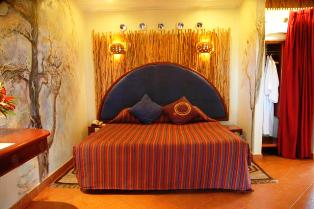 Situated on the southern side of Kenya, near the Tanzanian border, Amboseli is a very popular tourist destination.
The region's great drawing card is the Amboseli National Park, a reserve that not only boasts a spectacular variety of wildlife, but also Kilimanjaro, the highest mountain in Africa at 5,985m (19,340 ft).
The park alone has five distinct habitats, each of which supports a very different ecosystem.
The area offers a choice of various lodges, each of which makes the most of its splendid surroundings. View all Lodges in Amboseli
---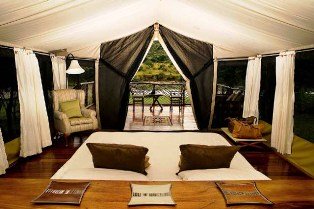 The renowned Masai Mara National Reserve is located an approximate 270 kilometres from Nairobi.
Without a doubt the finest wildlife park in all of Kenya, Masai Mara is home to an abundance of majestic animals, including lions, giraffe, rhino, cheetah and wildebeest.
It is here that visitors can observe the much publicized wildebeest migrations, a sight that will leave even the most jaded individual in awe.
Visitors can choose from a variety of accommodation options, including tented camps, lodges and safari clubs.View all Lodges in Masai Mara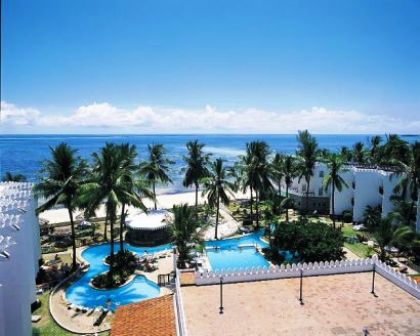 ---
Mombasa & Coastatline Kenya Lodges
Mombasa is Kenya's second largest town and a great place to visit if you wish to immerse yourself in the country's vibrant culture.
The town is situated on the coast and from here you will have access to an incredible selection of beaches and aquatic adventure providers.
Those who wish to spend some time shopping will not be disappointed either! Alternatively, spend your time exploring archaeological attractions and historical places of interest.
Your accommodation options will include a selection of beachfront Mombasa Kenya hotels and clubs.View all Lodges in Mombasa
---
Mount Kenya & The Aberdares Kenya Lodges
The Mount Kenya region is an area of great natural beauty, as well as a UNESCO World Heritage Site.
Protected as part of the Mount Kenya National Park, this prestigious tourist attraction sits astride the equator, its icy summit a whopping 5199 meters above sea level.
The Aberdare National Park is centred on another important mountain range, and provides the visitor spectacular wildlife viewing opportunities.
Here you can choose from tented-, country club- or hotel accommodation. View all Lodges in Mount Kenya.
---
Nairobi The capital of Kenya, Nairobi started out as a lacklustre shantytown established by builders of the Uganda Railway almost a century ago.
Today it represents a vibrant metropolis and is East and Central Africa's premier city. Here, amidst a variety of museums dedicated to the country's history, you can truly experience Kenya's unique culture.
Nairobi hotels are among the most opulent in the country and include a number of international hotel chains. View all Lodges in Nairobi
---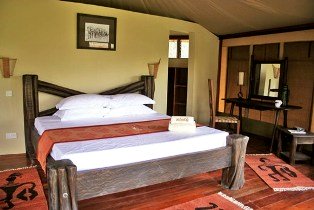 Samburu & Buffalo Springs Kenya Lodges
The Samburu National Reserve is situated in the hot fringes of the arid northern region of Kenya, where the Ewaso Ngiro River provides the only relief from the relentless equatorial sun.
The region is epitomised by gaunt hills, punctuated by scrubland and occasional clusters of vividly coloured desert rose.
Here you can view the rare Grey zebra, Reticulated giraffe and Beisa Oryx. Buffalo Springs National Reserve is separated from the Samburu National Reserve by the Ewaso Ngiro River and is equally scenic.
Accommodation options in this region include safari lodges and clubs.View all Lodges in Samburu
---
Tsavo East @Tsavo West Area Kenya Lodges
Tsavo East & Tsavu West When you travel to Kenya, a visit to Tsavo East & Tsavo West should most certainly be included in your itinerary.
The combined area of Tsavo East and Tsavo West National Parks makes Tsavo one of the world's largest game sanctuaries (larger than both Wales and Jamaica respectively).
Here you will enjoy access to a wide variety of game, as well as myriad migratory and native bird species.
Accommodation options include a variety of lodges, camps and inns.View all Lodges in Tsavo East & West
---
Western Cape Western Kenya comprises both the Nyanza Province (the location of Lake Victoria) and the Western Province, which is located along the Ugandan border.
Here visitors can experience Kenya's rich cultural heritage, as well as a variety of activity and leisure pursuits, such as forays to Kakamega Forest Reserve, Mt Elgon and the largest lake in all of Africa. Accommodation options include various upmarket lodges.
Do not hesitate to contact us if you require any further Kenya travel advice or information on Kenya hotels.
---
Other Holiday Hotels and Lodges 
Nairobi
|
Mombasa
|
Masai Mara
|  
Malindi
|
Lamu
|
Lodges
|
Tourist Hotels
|
Bamburi
|
Diani
|
Kakamega
|
Kikambala
|
Kilifi
|
Kisumu
|
Kitale
|
Lake Elementaita
|
Lake Nakuru Park
|
Meru
|
Mount Kenya Park
|
Mtwapa
|
Nakuru
|
Nanyuki
|
Nyeri
|
Shanzu
|
Tsavo East
|
Tsavo West
|
Ukunda
|
Accommodation
|
Lake naivasha
|
Watamu
  |
---