Kilifi Town Hotels and Lodges

Welcome to Kilifi town hotels or Lodges?Kilifi is located on Kenya's northern coastline totaling the whole town to 12464 square kilometers. It lies between Mombasa and Malindi.
Have you ever stayed in one of Kilifi town hotels or Lodges? If your are searching for information about Kenya Hotels and Lodges in Kilifi area, I'm happy to introduce to you all types of Accommodation facilities in this area.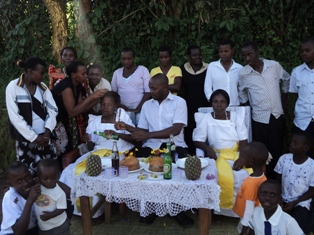 Accommodation in Kilifi
Kilifi is a coastal town in Kenya. It is believed to be on the most beautiful beach, Bofa beach.
As most beach towns the hotel industry is booming with 3 to 4 star hotels like the Baobab sea lodge, Kilifi Bay Hotel among other with exclusive properties e.g. Millar House, Brooksbank house, Villa Patwa among others.
All are located along the unspoilt exclusive white sandy Bofa beach surrounded by beautiful coral reef offering a picturesque view of the ocean.
About Kilifi
Kilifi is a town on the Kenyan coast on Goshi estury, on the beautiful, exclusive Bofa beach.
The cosmopolitan town is known for its rich historical sites like the Mnarani ruins and old tombs and mosques dating back to the 14th and 17th century.
Other fun things to do are surfing, big game fishing, skiing in the Kilifi creek or dolphin watching at Vuma caves.
The main economic activity is fishing and the service industry. Most of the inhabitants of the town are the Swahili-arabs, Indians and the Europeans from Italy, Germany and Britain.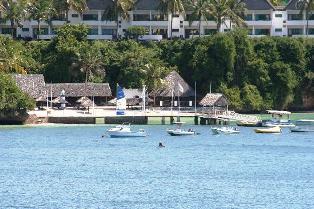 How to reach Kilifi?
To get to Kilifi one can go by road or air. The road network from Nairobi to Kilifi through Mombasa is tarmacked though with a few potholes.
It is about 7 hours away from Nairobi. One can also charter a flight from Nairobi to Mombasa, Moi International Airport then connect to Kilifi by road.
---
Luxury Hotels in Kilifi

---
Mnarani Hotel › |
Baobab Sea Lodge › |
Kilifi Bay Beach Resort › |
Makuti Villas Resort › |
What Next › |
Garoda Resort › |
Ora Resort Twiga Beach › |
Kanani House › |
---
Lodgings in Kilifi

---
Laguna Sea Lodge › |
---
Vacation Rentals in Kilifi Kenya

---
Bridge House › |
Tangawizi Luxury beach front private › |
Villa Baumontia › |
Tulia Villa › |
Malaika House Place of Harmony › |