Mombasa Town Hotels and lodges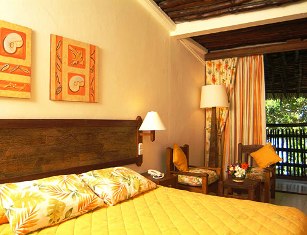 Our List of Kenya Mombasa Town Hotels and lodges. If you can't manage to stay in high end hotels and lodges in Mombasa city, don't forget to visit Mombasa hotels and lodges.
I have tried to move house to house in Mombasa area looking for all the best hotels and lodges in this area.
The rapidly changing face of Mombasa' accommodation scene, in which new and renovated establishments are coming on line regularly, is providing visitors with wider choice and greater options in their selection of holiday accommodation.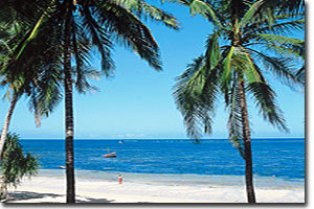 A wide range of affordable, new and refurbished hotels, self-caterings and charming Swahili guesthouses are joining the ranks of existing 5-star hotels and exclusive island retreats to offer memorable stays among welcoming Swahili people and stunning natural surrounds.
North Cost and South Coast on Mombasa Island currently offer accommodation with more expected to develop hotel facilities in the near future.
Please select from the below for more information about the different types of accommodation.
---
Mombasa Five Star Beach Hotels
---
Jundan Hotel › |
Vasco da Gama › |
New Palm Tree Hotel › |
Lotus Hotel › |
Makwetu Resort › |
Midview Central Hotel › |
Manson Hotel › |
Voyager Beach Resort
› |
Bamburi Beach Hotel
› |
Castle Royal Hotel Mombasa
› |
Sun n Sand Hotel Mombasa
› |
The Sands at Nomads
› |
Travelers Beach Club Hotel
› |
Leisure Lodge Beach and Golf Resort
› |
Nyali beach hotel
› |
Plaza Beach Hotel
› |
Hotel Reef
› |
Mombasa Sarova white sands beach hotel
› |
Neptune Paradise Village Mombasa Hotel
› |
Mombasa Serena Beach Hotel
› |
Severin Sea Lodge
› |
Whitesands Hotel Mombasa
› |
Diani Sea Resort
› |
Leopard Beach Resort
› |
Indian Ocean Beach
› |
Mombasa Continental Resort
› |
Le Soleil Beach Club
› |
Mombasa Beach Hotel
› |
Neptune Beach Resort
› |
Shimoni Reef Lodge
› |
Whispering Palms Hotel in Mombasa
› |
Alliance African Sea Lodge
› |
Alliance Safari Beach Hotel
› |
Bahari Beach Club
› |
Alfajiri Cliff Villa
› |
Alliance Jadini Hotel
› |
Baobab Beach Resort
› |
Baobab Lodge
› |
Chale Island
› |
Forest Dream Cottages
› |
Funzi Keys
› |
Hotel Sapphire
› |
LTI Kaskazi Beach Hotel
› |
Paradise Beach Resort
› |
Pinewood Village Beach Resort
› |
Court Hotel Mombasa
› |
The Sands at Chale Island
› |
Southern Palms Beach club
› |
Surfside Villas in Mombasa
› |
Tamarind Village
› |
The Tiwi Beach Resort
› |
---
Mombasa Speciality Lodgings
---
Mombasa Backpackers › |
Backpacker's Nirvana › |
Malaika Holiday Villas › |
Eden Beach Apartments & Spa › |
Wayside Beach Apartment Hotel › |
Nyali Chalets › |
Nightingale Apartments › |
Petuscha Garden Lodge › |
Jacyjoka Apartments › |
Twiga Lodge › |
Tented Beach Retreat › |
Shimba Rainforest Lodge › |
Ndovu Bonde Tree House › |
Kerstin's Apartments Bar and Restaurant › |
Kendas Village › |
---
Mombasa Vacation Rentals
---
Mei Place Apartment › |
The Planet Apartments › |
Ebony Villas › |
Bamburi Beach Homes › |
Serenity › |
Xanadu Beach Villa › |
Rickseaside villas ltd › |
Tiwi Baobab House › |
Swahili House › |
Tiwi - Beachfront Exclusive Villa › |
---
Mombasa Bed and Breakfast Lodges
---
Hotel Radiance › |
Le Petit Paris › |
Tana Rest House › |
Hotel Summerlink › |
Glory Holiday Resort › |