Nanyuki Hotels and Lodges in Kenya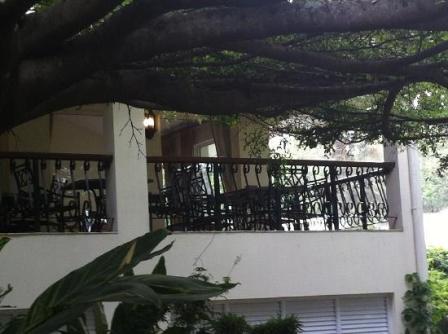 If you are looking for cheap Nanyuki hotels in kenya, here is the page for you
Accommodations in Nanyuki are plenty with hotels and lodgings to suit every budget. Vacation rentals can also be found all over the province. However, your best bet to finding affordable and inexpensive accommodations is in the provincial capital of Nanyuki City.
Places to stay here are quite affordable mainly because of this town's sizable student population.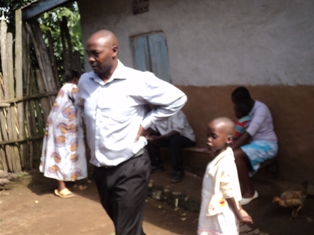 The all inclusive resorts in Nanyuki are mostly located on the outskirts of Nanyuki city. A great way to take in this province's natural beauty, an all inclusive resort lets you find excellent accommodations at reasonable prices.
Offering vacation packages that cover not only your airfare, but also access to all of the resort's amenities and facilities, an all inclusive resort also manages tours and sightseeing trips for you as well.
This region offers plenty of hiking and trekking opportunities as well.
Accommodation in Nanyuki
Nanyuki has a variety of hotels within and outside the town. Hotels in Nanyuki town such as Sportsmans Arms and Kilimara Springs offer quality but convenient and affordable accommodation for people who are passing through Nanyuki town.
They are also used as bases for tourists travelling the Laikipia circuit. Slightly outside town is the 5 star Mt. Kenya Safari Club that is a destination in itself and the newly built Falcon Heights hotel.
There are also many luxurious lodges located in private ranches and conservancies all around Laikipa, such as Lewa, Ol Pajeta and Loisaba. Several budget camp sites such as Kongoni are also available.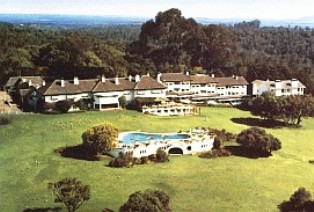 About Nanyuki
Nanyuki is the Capital of Laikipia County and gets its name from the Masai phrase  Engare Nayuikie  which means  The River of Blood . Nanyuki connects Mt. Kenya in the south east and the great rift valley in the west, and is also known as  Kenya s High Country  since it lies along the equator at 1947m above sea level.
Nanyuki has grown tremendously since the colonial days and is now a center for farms, ranches, game parks and conservancies. It is also the main base for the Kenya Air Force and also a training area for the British Army.
With this kind of growth has been the sprout of different tourist attractions and accommodation options ranging from hotels, camps, lodges and ranch houses.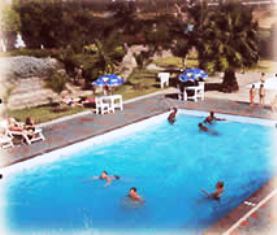 How to reach Nanyuki?
Nanyuki is roughly a three hour drive from Nairobi on the Nairobi-Nanyuki Highway (Thika Highway). There are public buses (matatu) plying directly from Nairobi to Nanyuki. The town can also be reached by air through the Nanyuki airstrip.
---
Nanyuki B&B Hotels

Fairmont Mount Kenya Safari Club › |
Ibis Hotel › |
The Sportsman's Arms Hotel › |
Porini Rhino Camp › |
Ilngwesi Lodge › |
Ol Pejeta Bush Camp › |
Sirikoi Camp › |
Sweetwaters Tented Camp › |
Kongoni Camp › |
Rutundu Log Cabins › |
Bantu Utamaduni Lodge › |
Summer Gardens › |
Timau River Lodge › |
---
Special Lodges in Nanyuki