Malindi Town Hotels or Lodges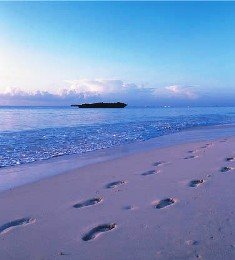 Luxury villas on the Kenyan Coast, Clear Sandy Beaches,Great Accomodation and Meals and perfect vacation welcomes you to Malindi Hotels in Kenya. Besides the best italian restaurants and night clubs in Kenya, Malindi has much to offer for groups looking for a beach getaway with high-end exclusive hotels
The small town of Malindi is at the centre of a strip of idyllic tropical beaches offering the visitor a range of world class resorts and quiet relaxing hideaways.
Further south, the sleepy village of Watamu is fronted by wide white beaches.
This tranquil haven is home to several well established resorts, and many private guesthouses scattered through the forest along the deserted shore.
At Watamu a Marine National Park has been established, an ideal day trip for divers and snorkellers alike.
Northwest of Malindi is the spectacular Marafa Depression, locally known as Nyari and popularly known as Hell's Kitchen. An extensive series of sandstone gorges and sheer gullies, this unique and otherworldly landscape has become part of local folklore.
The thick jungles of the Arabuko Sokoke Forest reserve hide a world of wonders. In the cool of the forest winding paths will take you in search of rare endemic birds and mammals, and visiting herds of Elephant.
The forest holds another secret, the lost town of Gedi, a deserted trading Swahili town hidden deep in the forests, whose winding passages and crumbling walls tell of a long and mysterious past.
Walk through the Forest, explore the mangroves by boat, dive on the reef or try your hand at big game fishing. At the North coast you have all these choices and more, with the space and freedom to relax, unwind, and soak up the atmosphere.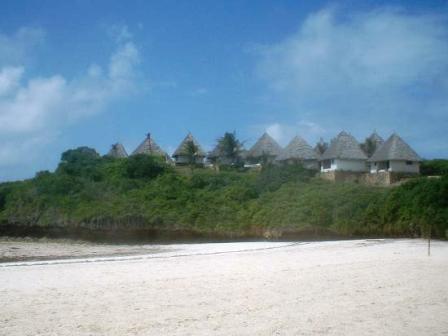 Getting Around Malindi and Watamu
The gateway to the North Coast is Mombasa, although some visitors fly directly to Malindi. The Coastal highway runs north of Mombasa all the way to Kenya's northern frontier. Driving your own car or hired car as far as Malindi is very easy.
There are regular buses and matatus along the North coast. Many hotels and resorts in this area have Mombasa shuttles or can arrange vehicle transfers. Private taxis from Mombasa will also take you to the North Coast beaches for an agreed fare.
Malindi airport has daily scheduled flights to Mombasa, Nairobi and Lamu. The airport also serves Private Charters.
Regular buses and Matatus service the North Coast Highway. Services are less regular north of Malindi. Taxis can be found in any town, or at most hotels or resorts. 
harters. There are taxis available from the airport to your accommodation.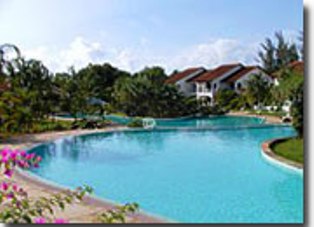 ---
Malindi Highlights and Attractions
House of Columns - This is a beautifully restored building that is typical of Swahili architecture. It houses exhibits of the many archaeological finds from along the coast.
Vasco da Gama Pillar - This monument was erected by Vasco da Gama as a navigational aid in 1498. It is a coral column that is topped with a cross made from Lisbon stone.
This is also a good vantage point from which to admire the views along the coast.
Malindi Marine National Park - This is one of the oldest marine reserves in the World. It protects a series of coral reefs and lagoons.
It contains a great diversity of marine creatures and has fields of sea grass which are home to the very rare Dugong. Green Turtles and whale sharks are the highlights of diving and snorkelling here.
List Five Star Hotels in Malindi
A selection of holiday apartments to rent in Malindi, Kenya. Find holiday accommodation
---
Che Shale › |
Diamonds Malindi Beach › |
Lion in the Sun Resort › |
Sandies Tropical Village › |
SeaClub Tropical Village › |
Hotel Melinde › |
Karibuni Villas › |
Double Heart Resort › |
Sandies Coconut Village › |
Kivulini Village Beach Hotel › |
Mwembe Resort › |
Malindi Breeze Point Hotel › |
Hotel African Pearl › |
Coral Key Beach Resort › |
Blue Marlin Sporting Resort › |
Le Golf Kilimandogo › |
Watamu Beach Club › |
Coconut Village
› |
Dream of Africa
› |
Hemingways Hotel
› |
Aquarius Beach Resort
› |
Driftwood Beach Hotel
› |
Eden Rock Hotel
› |
Kilili Baharini Resort
› |
Tropical Beach Resort in Malindi
› |
Woburn Club Hotel Malinndi
› |
Che Shale Hotel
› |
Pinewood Village
› |
Scorpio Villas
› |
Stephanie Sea House,
› |
Bamburi Beach Hotel
› |
Voyager Beach Resort
› |
Turtle Bay Beach Club Malindi
› |
---
Malindi Bed and Breakfast Hotels
---
Marine Holiday House › |
Simba House › |
Joysvilla Guesthouse › |
Kenyan House Boutique Hotel › |
Swahili House › |
Seaview Resort › |
Flamingo Villa Club › |
B&B Mela's › |
Kibokoni Hotel › |
Ozi's Bed and Breakfast › |
---
Malindi Lodges
---
Kenga Giama Resort › |
ManFriday's Mida Cove › |
Royal Tulia resort › |
Johari Residence Villas › |
Mwamba Centre › |
Victoria Beach Resort › |
---
Malindi Vacation Rentals
---
Mei Place Apartment › |
The Planet Apartments › |
Ebony Villas › |
Bamburi Beach Homes › |
Serenity › |
Xanadu Beach Villa › |
Rickseaside villas ltd › |
Tiwi Baobab House › |
Swahili House › |
Tiwi - Beachfront Exclusive Villa › |