Kenya Tourist Hotels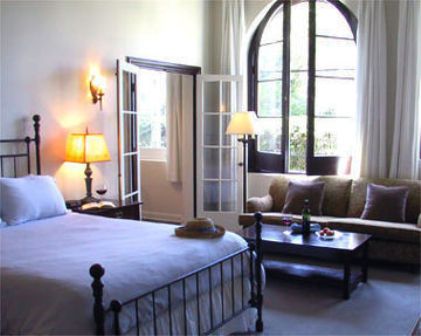 Are you worried of information about Kenya Tourist Hotels? Don't worry because Kenya has any type of accommodation you may think of. On this site, allow us to show you the best tourist hotels in Kenya.

As long as you don't mind basic accommodations, there is no need to spend more than $100US per night on a hotel or hostel. In less touristy areas, lodging can be found for as cheap as $5USD per night.
---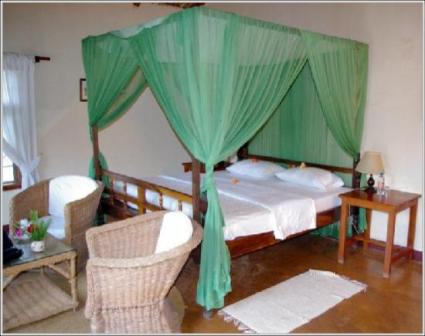 In addition, the international Intercontinental and Hilton chains are also represented as well as a number of very highly regarded local chains(Serena and Sarova Hotels).
Small boarding and lodging establishments are ubiquitous in downtown urban areas for low cost, although these are rarely safe as they are located in high crime areas.
Homestays are increasingly gaining popularity. Part of the reason is that one is able to experience Kenyan culture in a deeper and more meaningful way. Most homes charge about $20 per night inclusive of meals. Some may include laundry on that price.
Apart from Nairobi, in Western Kenya there are nice hotels such as Kisumu's Imperial Hotel, Kisumu Hotel, etc., that offer a range of standards and costs of accommodation.
Villas are also a new type of accommodation gaining popularity in Kenya. The top Villa (Villa Annchen) is situated near Mombasa on the shore of Indian Ocean inlet Mtwapa Creek Oceanfront Villa Annchen affordable and in a class of its own.
Other Villa(s) on Kenya Coast are mostly over expensive or just simple holiday houses. Check out Laikipia Plateau which stretches from the slopes of snow-capped Mount Kenya in the Aberdare Mountain Range to the rim of the Great Rift Valley and the start of the Samburu tribal lands.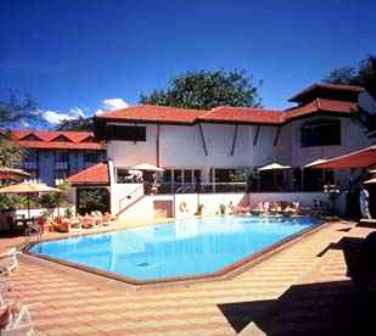 The Sanctuary at Ol Lentille offers four luxury villas . Laikipia has one of the largest elephant populations in East Africa with over three thousand elephants and is one of the last strongholds of the endangered Black Rhino.
Despite its scattered mosaic of farms and cattle ranches, it is essentially still a wilderness, a wildlife refuge supporting huge numbers of game. The Plateau boasts game second only to the Masai Mara in its abundance. Laikipia also has guest houses and hotels.
List of Tourist Hotels and Lodges in Kenya

---
Nairobi
|
Mombasa
|
Masai Mara
|  
Malindi
|
Lamu
|
Lodges
|
Tourist Hotels
|
Bamburi
|
Diani
|
Kakamega
|
Kikambala
|
Kilifi
|
Kisumu
|
Kitale
|
Lake Elementaita
|
Lake Nakuru Park
|
Meru
|
Mount Kenya Park
|
Mtwapa
|
Nakuru
|
Nanyuki
|
Nyeri
|
Shanzu
|
Tsavo East
|
Tsavo West
|
Ukunda
|
Accommodation
|
Lake naivasha
|
Watamu
  |
Renting: People staying longer-term may rent accommodation; prices range from estate-agent 'international style' rentals at $150+ pw, to privately arranged furnished apartments, from $50-$100 pw, to 'local' style accommodation, usually unfurnished, in a price range from ksh5-7000 per month with windows, water, electricity, down to ksh500 per month with no windows, no electricity, loud neighbours, mosquitoes, shared access to a tap.
To arrange privately rented accommodation, you'll need to ask around - cab drivers, shopkeepers, market traders, could all save you the estate agents' fees.