Nairobi Giraffe Center

The giraffe center is a wonderful and refreshing experience undertaken during govisitkenya Out Of Africa excursion starting in Nairobi.
It is an amazing place to visit. It started as a rehabilitation project to rescue the Rothschild Giraffe.
 If you have a day or two to sightsee in Nairobi, this is an absolute must! 
The AFEW (African Fund for Endangered Wildlife) Giraffe Centre is located in Langata, just outside Nairobi. 
---
The centre has been ostensibly set up as a breeding centre for the endangered Rothschild giraffe, but now operates conservation/education programs for Kenyan school children.
There is good information on giraffes available here, and an elevated feeding platform where visitors meet the resident giraffes face to face.
Hand feeding giraffes is an education in itself.
You will see, close at hand, how they use their long, prehensile tongues to remove leaves from prickly acacia branches.
The AFEW centre is also home to Giraffe Manor, a beautifully maintained colonial home, now an exclusive guesthouse.
The centre's giraffe population wander freely through the lush gardens, and pay an occasional visit to the house itself, often pushing their heads through the French Windows to inspect the breakfast table.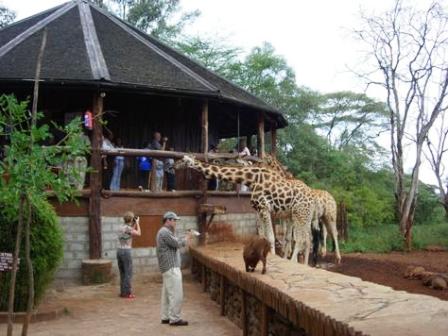 The Giraffe Center was started by Jock Leslie-Melville, the Kenyan grandson of a Scottish Earl, when he and his wife Betty captured a baby giraffe to start a programme of breeding giraffe in captivity at their home in Langata - home of the present centre. 
Since then the programme has had huge success, resulting in the introduction of several breeding pairs of Rothschild Giraffe into Kenyan national parks. The Giraffe Centre is located Langata, approximately 5 km from the centre of Nairobi, Kenya.
 It was established in order to protect the endangered Rothschild giraffe, giraffa camelopardalis rothschildi, that is found only in the grasslands of Africa. In 1979, Leslie-Melville added an education centre to his (then still private) giraffe sanctuary. 
By 1983 he had raised enough money to establish the Giraffe Visitor's Centre as a tourist destination in Nairobi.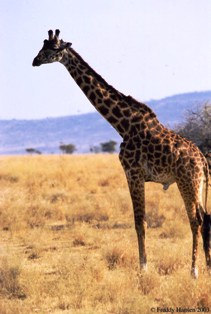 The center is also home to several warthogs which freely roam the area along with the giraffes. The main attraction for visitors is feeding giraffes from a raised observation platform.
There are over 500 Rothschild giraffes in Kenya today including seven at the Center. Their conservation is a success story in Kenya and the world.
The Giraffe center also home to the leopard, tortoise and boasts over a hundred acres of undeveloped and undisturbed indigenous forest, the remnant of the natural forest that once surrounded Nairobi.
The forest is an extension of the type occurring in the adjacent Nairobi National Park and the Langata Ololua forests, which have identical tree species. The forest also has an impressive variety of bird species, which can be viewed throughout the year.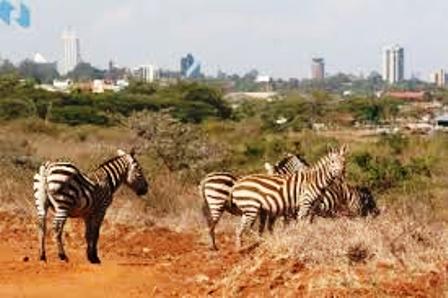 Some Other Places of Tourism Attractions 

Maralal Wilderness
› |
Mombasa Fort Jesus
› |
Mombasa North Coast Beaches
› |
Mombasa South Coast Beaches
› |
Mount Kenya
› |
Mt Elgon
› |
Mount Longonot
› |
Nairobi Giraffe Centre
› |
Nairobi National Museum
› |
Rhino Charge Festivals
› |
Safari Sevens Rugby Tournament
› |
Shedrick Elephant Orphanage
› |
Shimba Hills
› |
Southern Kenya Tourist Attractions
› |
Swahili Coast
› |
Taita and Chulu Hills
› |
Tana River Delta Destinations
› |
---