Swahili Coast Travel Guide
The Swahili Coast refers to a coastal area in Southeast Africa inhabited by the Swahili people. It mainly consists of littoral Kenya, Tanzania and northern Mozambique
For centuries the Swahili Coast of Tanzania has watched as the winds blow traders, warriors, conquerors, slaves, refugees, explorers and now tourists past her shores. Palacial remnants of Persian and Omani kingdoms still remain.
---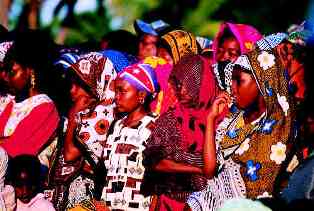 Ancient mosques dating beyond the 12th century can testify to the far reaching roots of Islam.
Over 800 km of Tanzania's white sands border the Indian Ocean offering picture postcard views of deserted beaches fringed by coconut groves.
Pictures from previous generations depict elephants roaming the beaches in Tanzania's only coastal wildlife reserve.
Marine parks offer some of the best diving in the world and the deep channels offer unparalleled deep sea fishing.
Yet despite the mulititude of attractions, the Swahili Coast remains one of the least visited areas of Tanzania.
The proposed upgrading of Saadani National Park in 2003 from game reserve to Tanzania's latest national park is a breath of fresh air for a long neglected sleeping beauty.
As Tanzania's only coastal wildlife reserve this is a unique natural environment offering the option of game viewing and beach all in one destination. 
Some Other Places of Tourism Attractions 

South Rift Circuit Tour Destinations
› |
Western Kenya Tourist Points
› |
Kenya Top Tourist Destinations
› |
Kenya Wildlife Weddings
› |
Kilimanjaro
› |
Kilwa Beaches
› |
Lake Turkana
› |
Lamu Cultural Festivals
› |
Lamu Maulidi Festivals
› |
Lamu Town Destinations
› |
Lamu Town Hotels
› |
Lewa Marathon Festivals
› |
Loroghi Hills
› |
Watamu Beaches
› |
Malindi Beaches
› |
Maralal Camel Derby
› |
---