Malindi Beaches in Kenya
Malindi Beaches in Kenya are too good to be true,The small town of Malindi is at the centre of a strip of idyllic tropical beaches offering the visitor a range of world class resorts and quiet relaxing hideaways.
Offering wonderful opportunities of Beach Safari, there is safari mixed with water sports mixed with lots of thrill and entertainment. It makes a perfect recipe for your travel.
There are lots of guest houses and resorts to comfort your stay.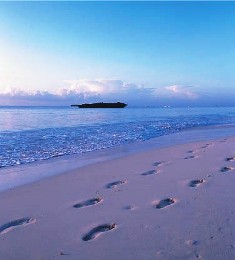 Watamu also has a Marine National Park which is a treat for the divers and snorkelers as it has captured the vistas of aquatic life.
Marafa Depression in the north-west of Malindi is beauty beyond the description of the words.
It is also given the name of Hell's Kitchen. It has interesting tales in it's kitty which amuse the visitors. Viewing the sunsets from the windows of canyons and gorges is surely a wonderful sight.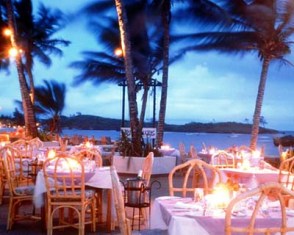 The Kenya Safari commences in the jungles of Arabuko Sokole Forest.
Once you land here you will feel close to your ancestors as though how they survived amongst these creatures.
As you start strolling in these jungles, you discover the mystery of the mystic town of Gedi.
The ruins in the form of the passages and walls are so extravagant that they substantiate the story of a cryptic past.
The forest is at your dispense. Now it's your wish to just be a viewer to the show put up by wildlife, to enjoy the safari theme in the backdrop of Jungles or to introspect yourself in the nearby North Coast.
---
List of Hotels in Malindi Kenya
---
Marine Holiday House › |
Simba House › |
Joysvilla Guesthouse › |
Kenyan House Boutique Hotel › |
Swahili House › |
Seaview Resort › |
Flamingo Villa Club › |
B&B Mela's › |
Kibokoni Hotel › |
Ozi's Bed and Breakfast › |
---
Some Other Places of Tourism Attractions 

Maralal Wilderness
› |
Mombasa Fort Jesus
› |
Mombasa North Coast Beaches
› |
Mombasa South Coast Beaches
› |
Mount Kenya
› |
Mt Elgon
› |
Mount Longonot
› |
Nairobi Giraffe Centre
› |
Nairobi National Museum
› |
Rhino Charge Festivals
› |
Safari Sevens Rugby Tournament
› |
Shedrick Elephant Orphanage
› |
Shimba Hills
› |
Southern Kenya Tourist Attractions
› |
Swahili Coast
› |
Taita and Chulu Hills
› |
Tana River Delta Destinations
› |
---