Kenya Top Tourist Destinations
There are many exquisite places to visit that are breath-taking. The scenery include the lovely sunset in our parks, waterfalls, mountains, lakes, The Great Rift Valley, beaches, springs, just to name but a few.
---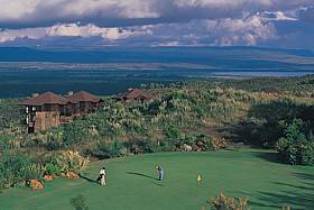 Kenya Info
---
Kenya is a country situated towards the eastern part of Africa. It is the 47th largest country in the world.
The country is bordered by Ethiopia towards the north, Tanzania towards the south, Somalia towards the east, Sudan in the northwest, Uganda in the west and Indian Ocean towards the southeast. Nairobi is the capital city of Kenya.
Some of the must-visit tourist destinations in Kenya are:
• Nairobi
• Embu
• Mombasa
• Eldoret
• Nakuru
• Lamu
---
Tourist Destinations in Kenya: Nairobi
---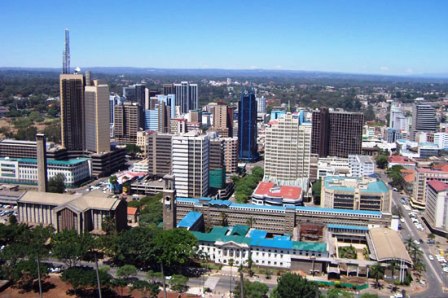 Nairobi is Kenya's largest city. It sits on the banks of the Nairobi River towards the southern part of the country. It is a part of Nairobi Province. Located at a height of 1661 meters above sealevel, Nairobi offers spectacular tourist attractions for sightseeing.
Some of the must-visit tourist attractions in Nairobi are:
---
Nairobi National Park
---
Nairobi National Park, situated 7 kilometers away from the center of the city of Nairobi, is a well-protected game reserve. The park has 400 species of birds. The park is home to animals like lions, cheetahs, hyenas, leopards, Zebras, wildebeest ans eland.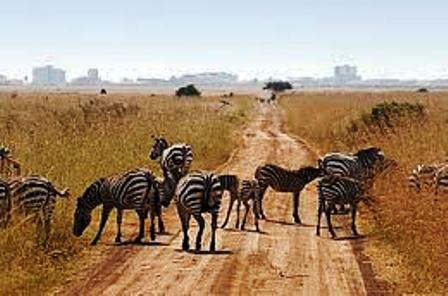 ---
 Mombasa
---
Mombasa, Kenya's second largest city, is situated by the Indian Ocean. The town is nestled in Mombasa Island. The Tudor Creek situated towards the north and Port Reitz towards the south separates the island from the mainland.
Some of the must-visit tourist attractions in Mombasa are:
• Jain Temple
• Shri Swaminarayan Mandir
• Anjuman-e-Burhani Masjid
• Baluchi Mosque
• Mombasa Carnival
• Niyali Cinemax
• Fort Jesus
• Old Town
Fort Jesus
Fort Jesus enjoys a coastal location by the Indian Ocean. It is situated close to Old Town. The fort was built by the Portuguese in the 16th century. The fort houses prison cells and torture rooms where slaves were kept and tortured before they were exported. 
Some Other Places of Tourism Attractions 
South Rift Circuit Tour Destinations
› |
Western Kenya Tourist Points
› |
Kenya Top Tourist Destinations
› |
Kenya Wildlife Weddings
› |
Kilimanjaro
› |
Kilwa Beaches
› |
Lake Turkana
› |
Lamu Cultural Festivals
› |
Lamu Maulidi Festivals
› |
Lamu Town Destinations
› |
Lamu Town Hotels
› |
Lewa Marathon Festivals
› |
Loroghi Hills
› |
Watamu Beaches
› |
Malindi Beaches
› |
Maralal Camel Derby
› |
---