When to go to Kenya

When to go to Kenya, is one of the major question we always encounter from those who would want to visit Kenya for the first time - on this site we are happy to answer this question once and for all.
---
Time to Travel to Kenya for Vacation
---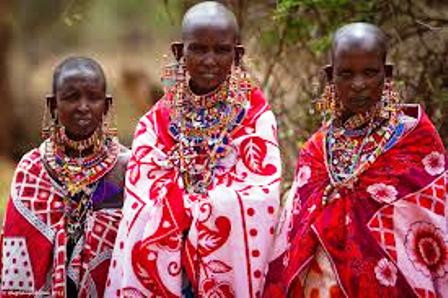 As Kenya is on the Equator, seasons are consistent. The main tourist season are from December to February and from July to August, if you are going to travel at these periods, should reserve in advance safaris and accommodation.
From January and February, the season is hot and dry, this is usually considered to be the most enjoyable time.
Is excellent for animal and bird watching; there is a largest concentration of birds flocks on the Rift Valley lakes. Medium daily high temperature is about 84 degrees Fahrenheit. During this high season the fares are more expensive.
Another appropriate time to visit Kenya is from June to September, during the called "shoulder season" because the weather is still dry.
This season offer excellent view options, you can find a large number of wildebeest at the Masai Mara, is a good time also for climbing in the Mount Kenya.
There are two rainy periods in Kenya. The "long rains" period, from March to June and the "short rains" period from October to December. Some roads become sloughy and some parks get inundated during these months.
During these months things are much quieter, Many safari tours are not available, nevertheless, there are reduced rates, rooms available, the landscape is greener and birds begin to arrive from Eurasia. Some road communications are conditioned by seasonal rains
There are cyclic wildlife movements from the park reserve Masai Mara to Serengeti and back, wildebeests and zebras reach Masai Mara right away after the long rains looking for young pastures. In Masai, wildlife is more available during summer.
if you want to visit Lamu, you should try to coincide your visit with the Maulidi Festival, a event where is celebrated the birth of the prophet Mohammed.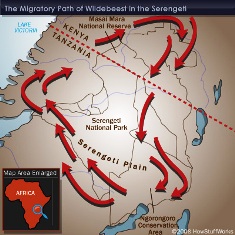 Other Related Pages
Kenya Visa Guide
› |
Learn Kiswahili in Kenya
› |
Prohibited Immigrants to Kenya
› |
Who Require a visa to Kenya
› |
Scuba Diving in Kenya
› |
Travel to Kenya by Bus
› |
Self Drive to Kenya
› |
Travel to Kenya by Plane
› |
Travel to Kenya by Train
› |
Travel to Kenya by Water
› |
Travel to Kenya documents required
› |
Travel in Kenya by Bus
› |
Travel in Kenya by Jeep
› |
Travel in Kenya by Matatu
› |
Travel in Kenya by Self Drive
› |
Travel in Kenya Train
› |
---