Kenya Top Destinations Eastern Region
Just a short hop from Nairobi, yet a world away in every other respect, is the Eastern Region circuit, which includes the Samburu National Reserve as well as the eco friendly parks – less visited, but now gaining in popularity.
Samburu is strong on upmarket accommodation in delightful surroundings.
Along with Shaba and Buffalo Springs, it forms a more or less contiguous park separated only by the Ewaso Nyiro River.
Together, Samburu, Shaba and Buffalo Springs provide an opportunity to view five species or sub-species that are found almost nowhere else in Kenya: the beisa oryx, gerenuk, Grevy's zebra, reticulated giraffe and Somali ostrich.
'BORN FREE'
The 870 sq km Meru National Park, once the home of Joy and George Adamson, of 'Born Free' fame, is set to make a comeback as one of Kenya's great wildlife viewing parks and is being restocked by the Kenya Wildlife Service.
Meru consists largely of open savannah and forms a complex of protected areas that also include the adjacent Bisanadi and Mwingi National Reserves, Kora National Park and Rahole National Reserve.
Another interesting destination – within easy reach of Nairobi – is Ol Donyo Sabuk, a mountain area offering magnificent views in all directions. It is possible to drive to the summit. TheMau Mau caves are also worth a visit.
EASTERN REGION CIRCUIT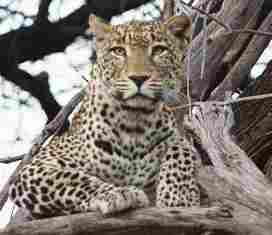 Some Other Places of Tourism Attractions 
Nguni Nature Sanctuary
› |
Ngomongo Village Mombasa
› |
Mamba Village Mombasa
› |
Jain Temple
› |
Adventure in Kenya
› |
Night Clubs
› |
Fishing and Diving
› |
Gedi Ruins
› |
Hallers Wildlife Park
› |
Karen Blixen Museum
› |
Northern Region Destinations
› |
High Mountains Destinations
› |
Kenya Mountains and Hills
› |
Kenya Ocean Beaches
› |
Tour Destinations Eastern Kenya Destinations
› |
---