Kenya Culture with Ngomongo Villages Mombasa
The Ngomongo Villages in Mombasa; Kenya is a popular cultural tourism attraction where visitors can learn more about the culture and way of life of the local people.
This place will show you how the different native cultures of kenya used to do their things and many other things about Kenya.
Its really an eye opener. Don't be afraid to try the food you help to make, its really scrummy.
Take some sweets, pens, pencils, paper, socks for the kids, and look at what the women are wearing - our recycled clothes.
And how happy they are. Great learning experience and a great day out too learn about the Kenyan ways of life in one compound.
This place will show you how the different native cultures of kenya used to do their things and many other things about Kenya.
This is the second visit for me now and this time around i'm sad to say it's looking a bit tired! but still worth a visit if you have enough time in Mombasa area.
---
How to Reach There
---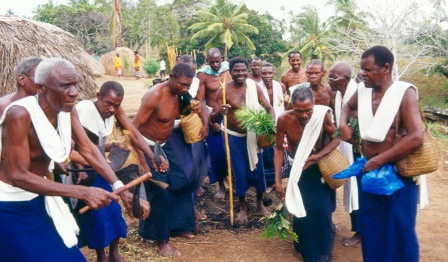 Situated in Kenya's second largest city; Mombasa, just 10 kilometres (6.21 miles) north of Mombasa Island on the road leading to the upmarket Shanzu Hotel, one will find the Ngomongo Villages.
Ngomongo is a tribal cultural village where visitors can gain a greater insight into the tribal community without having to leaving the city and spend days travelling from area to area.
A popular tourist activity for the whole family, the village is situated in an area that was once a limestone quarry and today it is considered an ecological triumph with the land being completely reclaimed and re-established into a 16 000m2 indigenous forest with over 80 different indigenous trees.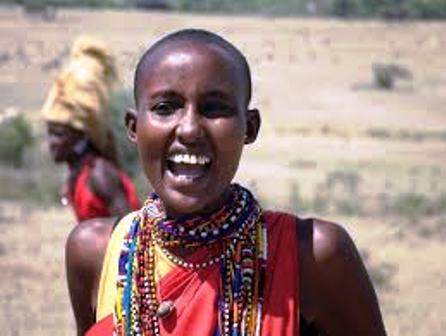 The full experience takes between 1.5 – 2.5 hours to complete depending on your engagement and areas of interest. During the visit one will be able to explore the area, visiting the various tribal huts that are each a reflection of a different indigenous tribe.
The villages encapsulate the way of life and culture of 9 different Kenyan tribes, allowing visitors to interact with the locals and catch a glimpse into the intricate details of tribal living. One hut will be a working example of a Mkamba (the wood carvers) tribal set up while the other may reflect the Luo, Rendile or Masai tribal culture.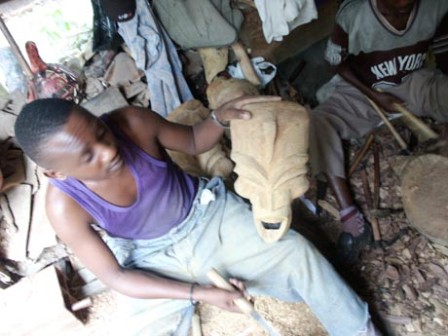 During the tour visitors will be able to watch how traditional food is prepared, take part in everyday activities, sample local brews and even enjoy an energetic and passionate tribal dance.
Each different tribal village has a specific activity for visitors to engage in including archery, rafting, fishing, pounding and grinding maize and rafting. At one village visitors may even be lucky enough to meet a local witch doctor.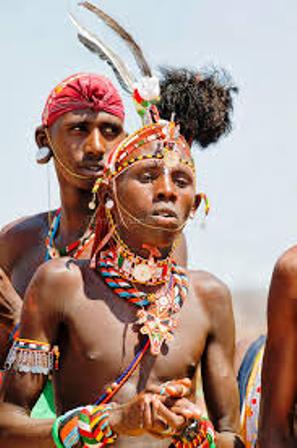 Other Places of Tourism Attractions 

Nguni Nature Sanctuary
› |
Ngomongo Village Mombasa
› |
Mamba Village Mombasa
› |
Jain Temple
› |
Adventure in Kenya
› |
Night Clubs
› |
Fishing and Diving
› |
Gedi Ruins
› |
Hallers Wildlife Park
› |
Karen Blixen Museum
› |
Northern Region Destinations
› |
High Mountains Destinations
› |
Kenya Mountains and Hills
› |
Kenya Ocean Beaches
› |
Tour Destinations Eastern Kenya Destinations
› |
---