Jain Temple Mombasa
Another place not to miss while on your visit in mombasa is the Jain Temple. With its amazing artwork on the walls, it seems to be a very respectful place inside.
Apparently a beautiful temple inside, but unfortunately the guard outside must have been in his "off" day, not very friendly and did not let us in even when we offered him some money to get in.
But from the look outside, its worth a visit.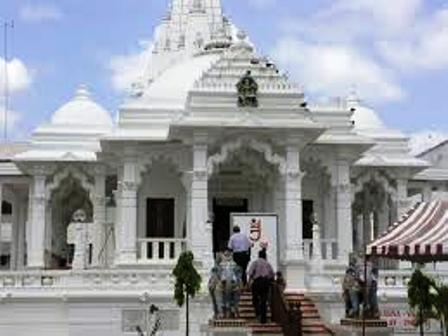 Other Places of Tourism Attractions 
South Rift Circuit Tour Destinations
› |
Western Kenya Tourist Points
› |
Kenya Top Tourist Destinations
› |
Kenya Wildlife Weddings
› |
Kilimanjaro
› |
Kilwa Beaches
› |
Lake Turkana
› |
Lamu Cultural Festivals
› |
Lamu Maulidi Festivals
› |
Lamu Town Destinations
› |
Lamu Town Hotels
› |
Lewa Marathon Festivals
› |
Loroghi Hills
› |
Watamu Beaches
› |
Malindi Beaches
› |
Maralal Camel Derby
› |
---