Ngong Hills Nairobi
Like Climbing? then Ngong Hills Nairobi should be your nest attraction while on a vacation in Nairobi City.
The climb to the seven hills of Ngong is very good experience for a first time climber.
Great when coming down but endurance when climbing up.Has all sorts of climbers including kids so one can not complain.
---
Facts about Ngong Hills Nairobi!
---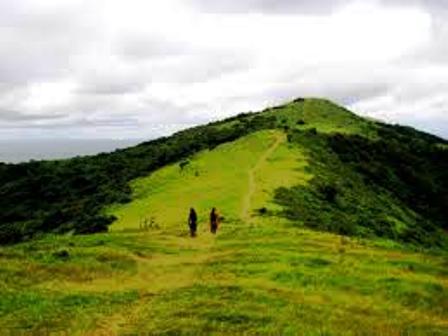 The hike up Ngong Hills starts from Ngong town at the northern foot of the hills 1961m above sea level, and traverses the whole range to the southern end at Kona Baridi.
This takes about 4 to 5 hour to complete, depending on fitness levels.
The first kilometer from Ngong Police Station is a gradual ascent through human settlements until you get to a barrier indicating the start of the Ngong Hills forest reserve.
From here on, you go past a wind farm, before climbing the first steep hill leading to an area populated with Radio repeater station masts.
The trail thins out and descents into a trough before you climb the next steep hill.
Just when you think the worst is over, the rolling hills seem to keep popping up, with each taking its toll on you. Thankfully, the views all round are magnificent, making the effort worthwhile.
On a lucky day, you are likely to encounter buffalos around the fourth hill, on account of the abundant bushes at these higher altitudes on the range
.
To your right is a fantastic view of the Great Rift Valley, while on the far left is a view of the City of Nairobi.
This views makes one forget the muscle aches and pulls, The first time is always tough but once you get used to it,you will enjoy it to the fullets.
I recommend this place for every one and always remember to take a guide with you especially foreighn travellers.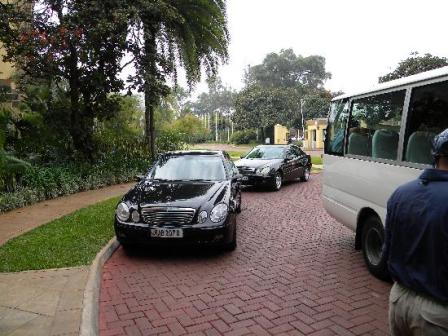 Other Pages of Interest in Nairobi

Kenya Nairobi Shopping Venues
› |
Nairobi Central Park
› |
Kenya National Archives
› |
Kenya Jamia Mosque
› |
Kenya Railway Museum
› |
Nairobi Snake Park
› |
Ngongo Hills
› |
Kenyatta International Conference Centre
› |
Uhuru Gardens Memorial Park
› |
Brown Cheese Factory Nairobi
› |
Nairobi Arboretum
› |
Sadili Oval Sports Academy
› |
Bomas of Kenya
› |
Wild Earth Day Spar
› |
Nairobi Kibera Slum
› |
Karura Forest Nairobi
› |
---