Kenya National Archives
I dare say that Kenya National Archives building makes you forget that you are in the middle of the central business district.
once you enter those doors, the calm serene air that greets you wants you to know more about the art work on display.
It has lovely history. Not just of Kenya but also of other African countries like Ethiopia, Uganda and a host of African countries.
If you are a stamp collector, you will love whats available. The rich african culture in dress, weaponry and the sculptures are so breath taking.
The Late Murumbi, one of Kenya's former vice presidents did an excellent job in collecting whats found in the archives.
I also loved the research library upstairs for those who want to do a lot of research, material is available.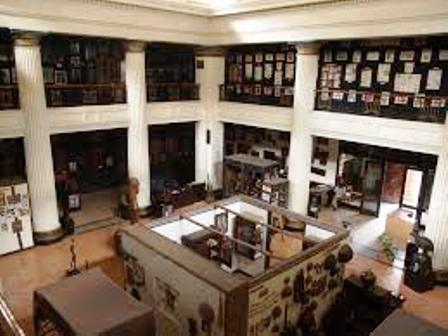 The National Archive is located in the old Bank of India building across the street from the Hilton in the Central Business District.
Cost is 200 ksh ($2). At first I thought "Who wants to see a bunch of musty old documents?" Turns out that is not the case.
The Archive is actually the private collection of an old Kenyan industrialist and features all sorts of goodies – traditional weapons, ceremonial artifacts, furniture, textiles, musical instruments, fine arts, contemporary paintings, etc.
Its nicely signed, laid out in an interesting manner (very accessible!) and the upstairs has this really nice collection of stamps from all over East Africa.
I cant say that stamps are my thing, but I did spend about 30 minutes reading through the display. It's a small building, you can see everything in an hour and half.
I had a morning to kill in Nairobi before I went to the airport (and had already seen the National Museum and the National Park) so I went here and am glad that I did. Check it out!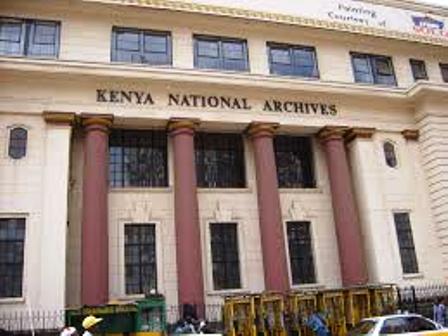 Other Pages of Interest in Nairobi

Kenya Nairobi Shopping Venues
› |
Nairobi Central Park
› |
Kenya National Archives
› |
Kenya Jamia Mosque
› |
Kenya Railway Museum
› |
Nairobi Snake Park
› |
Ngongo Hills
› |
Kenyatta International Conference Centre
› |
Uhuru Gardens Memorial Park
› |
Brown Cheese Factory Nairobi
› |
Nairobi Arboretum
› |
Sadili Oval Sports Academy
› |
Bomas of Kenya
› |
Wild Earth Day Spar
› |
Nairobi Kibera Slum
› |
Karura Forest Nairobi
› |
---