Nairobi Arboretum
If you are in interested in plants then the Arboretum is worth a visit - it dates from the early 20th century when the British colonists planted various species of trees to test their suitability to the climate.
Nairobi Arboretum is a wonderful place to take children or just go alone for a quiet walk. The arboretum features almost all of the plants that Kenya boasts
Going mid-rainy season means more flowers are blooming, but it's really lovely at any time.
The place is reminiscent of utter neglect, but the huge variety of plants in varying ages and sizes gives a calming feel of fresh atmosphere to relaxing visitors.
The walkways through the trees would scare the non adventurous.
It is currently maintained in a poor condition, with locals using it as a park
---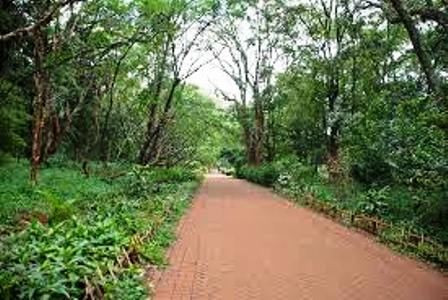 Attractions
---
Today, the Nairobi Arboretum is a protected 30 hectare forest reserve holding over 350 species of indigenous and exotic plants, most of which are labeled. It's also home to over 100 species of birds, and a significant population of Sykes and Vervet monkeys.
Through the efforts of Friends of Nairobi Arboretum (FONA), the Arboretum has been spruced up with paved walkways, park benches, trash bins, and public toilets. It has become a popular recreational park for city residents, who come looking for tranquility, to take long walks, hold picnics, or simply to commune with their God.
Large groups often come on weekends for team-building activities and games in the central lawn at the park, while lovebirds enjoy spending romantic moments in its secluded spots. Runners also love to jog around the Arboretum's forest trails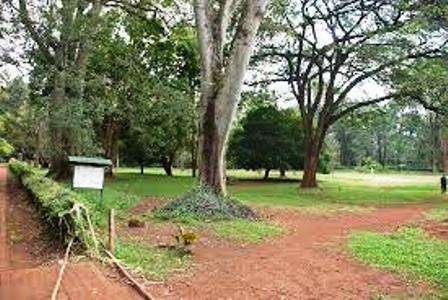 The Arboretum is situated 3km from the city centre. Its close proximity to the city centre makes it easily accessible on foot.
To get to its main entrance, get onto State House Road near St Andrew's Church, go past St Paul's Cathedral, YMCA Nairobi Central, University of Nairobi Halls of residence, and past the Arboretum Drive junction. At the point where State House road makes a sharp left turn, take the little road that goes straight ahead.
The Nairobi Arboretum main entrance is about 300m ahead. There's also a car park at the main entrance for vehicles.
Another entrance to the park is on Arboretum Drive in Kileleshwa.
Entry Requirements
The Park is open for free to the public.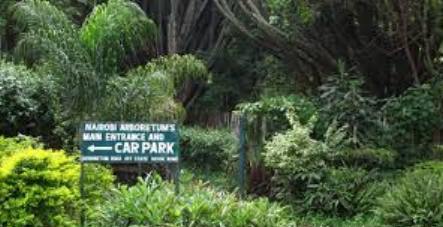 Other Pages of Interest in Nairobi
Kenya Nairobi Shopping Venues
› |
Nairobi Central Park
› |
Kenya National Archives
› |
Kenya Jamia Mosque
› |
Kenya Railway Museum
› |
Nairobi Snake Park
› |
Ngongo Hills
› |
Kenyatta International Conference Centre
› |
Uhuru Gardens Memorial Park
› |
Brown Cheese Factory Nairobi
› |
Nairobi Arboretum
› |
Sadili Oval Sports Academy
› |
Bomas of Kenya
› |
Wild Earth Day Spar
› |
Nairobi Kibera Slum
› |
Karura Forest Nairobi
› |
---