4 Days Air Safari to Kidepo Valley National Park
This is a 4 Days Uganda Safari to Kidepo Valley National Park in  Northern Uganda that is Uganda's most spectacular park, with breath taking savannah landscapes, diverse fauna, beautiful scenery, endemic animal species and unique cultural behavior of the Karamojong tribe,
---
Itinerary:
---
Day 1
Depart by morning flight Kidepo Valley National Park, one of Uganda's most spectacular parks.
It is 1,442 sq km and harbors sceneries unsurpassed in any other park in East Africa. Tucked into the corner of Uganda's border with Sudan and Kenya, the park offers breathtaking Savannah landscapes, which end in the rugged horizon.
A huge latitudinal range and a corresponding wide array of climatic conditions have evolved into an extremely diverse flora.
As a result the variety of animal species in the park is equally abundant include many which are to be found nowhere else in Uganda.
After lunch, proceed for a game drive in the park returning in the evening to Apoka Rest House which has 16 chalets with 32 beds.
The camp stocks some dry food but visitors are advised to take drinks and other food stuff which camp staff can help to prepare. Dinner and overnight at the Apoka Rest Camp.
Day 2&3 
Have full day drives in Kidepo Park or alternatively go an excursion to a nearby Karamajong village (made by prior arrangement). The Karamojong tribe is well known for their unique and interesting cultural heritage. Dinner and overnight at Apoka Rest Camp.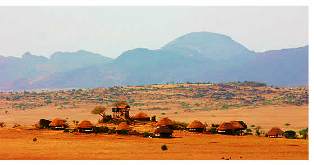 Day 4:
Have a morning game drive in Kidepo Valley and after lunch and take a return flight back to Entebbe.
The package includes of Uganda Safari5 :
Return domestic airfare, fullboard accommodation, Park Entrance fees, transfers and game drives.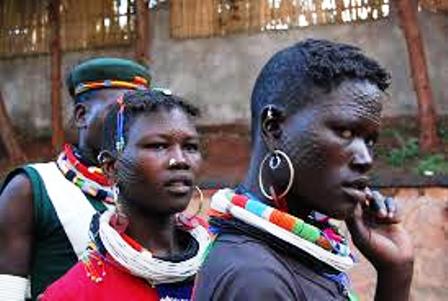 ---
Other Safaris in Uganda and other East African Countries
Uganda Safari1
› |
Uganda Safari10
› |
11 Days Uganda Safari - Wildlife
› |
8 Days Uganda Safari12
› |
2 Days Uganda Safari13
› |
4 days Uganda Safari14
› |
4 days Uganda Safari5
› |
4 Days In Uganda Safari2
› |
4 Days Safari to Ssese Island
› |
Safari to Muchison Falls Uganda
› |
4Days Uganda Safari to Bwindi Gorillas
› |
3 Days safari to Budongo Forest Primates
› |
3 Days Uganda Safari to Kibale Primates
› |
3 Days Safari to Lake Mburo National Park
› |
9 Days Safari to Ruwenzori Mountains
› |
Travelling in Kenya
› |
---