Uganda 8 Days Safari Travel in Uganda

Uganda 8 Days Safari Travel in Uganda is about Sport fishing in Murchison Falls and Lake Victoria for Nile Perch, Awaka and Ungara.
---
Itinerary: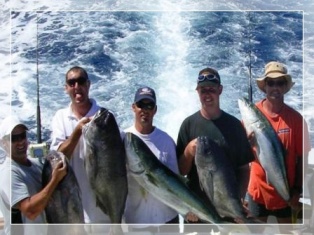 ---
Day 1:
Arrival- Kampala. Arrive at the airport where your guide will warmly welcome you and transfer you to Kampala Serena Hotel.
Day 2:
Kampala - Murchison Falls. After breakfast, you will drive from Kampala through Uganda's rolling green hills to Murchison falls National Park. In the late afternoon we will descend to the base of Murchison falls themselves and fish the evening for three hours.
A relative level of fitness will be required as the decent is relatively steep. In the dramatic pools below the legendary waterfall we will be targeting the large Nile Perch which can have been caught in these waters over 100 Kilos. We will then return and over night at Paraa Safari Lodge.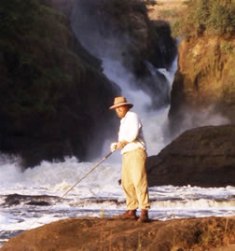 Day 3:
Murchison Falls: This morning you will fish the river Nile by boat below the world renowned Murchison falls for the Nile perch and other species several of which can be taken on a fly including the Awaka a small tiger and the Ungara.
You will spend the whole day fishing from the boat and the shore.
The boat trip is also excellent for game viewing as you will be fishing in one of the best game areas on the Nile which can prove very exciting at times. Over night at Paraa Safari Lodge.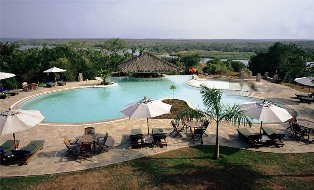 Day 4:
Murchison Falls. Today we will fish the big pools below the falls with lures, live bait and flies for the large perch.
Again there are other species that can provide excellent sport
. We will take a picnic and plenty of cold drinks and spend the day on these magnificent pools. Overnight Paraa Safari Lodge.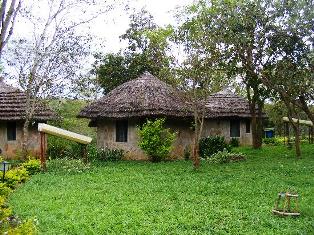 Day 5: Murchison - Entebbe. After breakfast, drive to the top of the falls and later proceed to Entebbe and over night at Imperial Resort Beach Hotel.
Day 6:
Lake Victoria. After breakfast, you will take a boat and go for fishing on Lake Victoria and over night at G&C's tented Camp on Ngamba Island.
Day 7:
Lake Victoria - Entebbe. Spend the whole day visiting the neighboring Island in Lake Victoria returning to Entebbe in the evening and overnight at Imperial Resort Beach Hotel.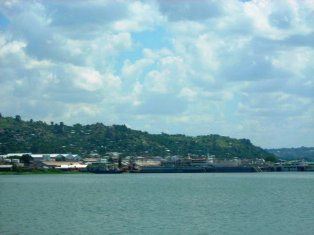 Day 8 of Uganda Safari12: Entebbe - Out. After breakfast, transfer to the airport to catch your flight back home depending on international flight departure times.
The package includes of Uganda Safari12:
Full board accommodation while on safari and on bed and breakfast in Kampala and Entebbe, transfers, Fishing permits, fishing equipments, services of a professional guide/ driver, refreshments.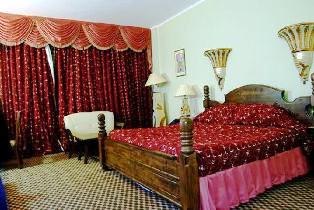 ---
Other Safaris in Uganda and other East African Countries

Uganda Safari1
› |
Uganda Safari10
› |
11 Days Uganda Safari - Wildlife
› |
8 Days Uganda Safari12
› |
2 Days Uganda Safari13
› |
4 days Uganda Safari14
› |
4 days Uganda Safari5
› |
4 Days In Uganda Safari2
› |
4 Days Safari to Ssese Island
› |
Safari to Muchison Falls Uganda
› |
4Days Uganda Safari to Bwindi Gorillas
› |
3 Days safari to Budongo Forest Primates
› |
3 Days Uganda Safari to Kibale Primates
› |
3 Days Safari to Lake Mburo National Park
› |
9 Days Safari to Ruwenzori Mountains
› |
Travelling in Kenya
› |
---