A 2 Days Uganda Safari to Best Uganda Sceneries
This is the guide to Uganda Scenery safari that will take you to  Visit Lake Bunyonyi for Bird watching and Lake Mburo to see antelopes, Zebra, Impala.
---
Itinerary:
---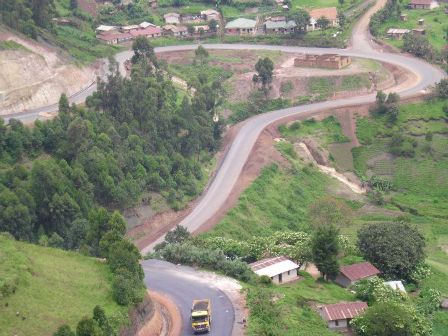 Day 1:
After breakfast drive you through beautiful countryside to Lake Bunyonyi in Kabale.You will have a stop over to look at the royal drum makers, stand on the Equator and be in both hemispheres at once and there after continue to the little Switzerland of Uganda (Kabale).
The Lovely Lake Bunyonyi is hemmed in by steep mountains and studded with small Islands. Spend the afternoon on the lake in a dugout canoe bird watching.
Relax in the evening by the lakeside and over night at Arcadia Cottages or Bunyonyi Over land camp.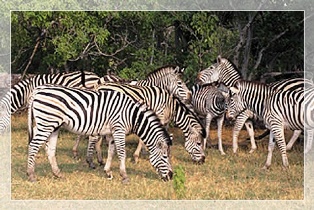 Day 2:
After breakfast, we will depart Kabale for Lake Mburo National Park having lunch in Mbarara.
Lake Mburo National Park has markedly different fauna to other Parks and reserves, and its the best place in the country to see the gigantic eland antelope, as well as Zebra, topi, impala, and several acacia associated birds.
The five lakes within the park attract hippos, crocodiles, and a variety of water birds, while fringing swamps hide secretive papyrus specialists such as the sitatunga antelope and red, black and yellow papyrus gonalek.
Have a game drive or boat trip and later drive back to Kampala arriving in the evening.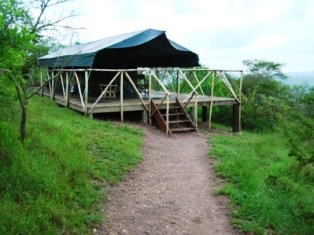 The package includes:
Full board accommodation, Park entrance fee, Transportation, Game drives, Services of professional English speaking guide/ driver, 1 boat trip
Low budget/basic accommodation.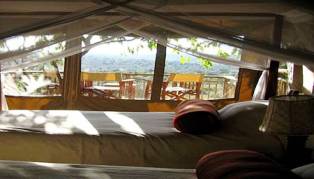 ---
Other Safaris in Uganda and other East African Countries
Uganda Safari1
› |
Uganda Safari10
› |
11 Days Uganda Safari - Wildlife
› |
8 Days Uganda Safari12
› |
2 Days Uganda Safari13
› |
4 days Uganda Safari14
› |
4 days Uganda Safari5
› |
4 Days In Uganda Safari2
› |
4 Days Safari to Ssese Island
› |
Safari to Muchison Falls Uganda
› |
4Days Uganda Safari to Bwindi Gorillas
› |
3 Days safari to Budongo Forest Primates
› |
3 Days Uganda Safari to Kibale Primates
› |
3 Days Safari to Lake Mburo National Park
› |
9 Days Safari to Ruwenzori Mountains
› |
Travelling in Kenya
› |
---