Three Days Zanzibar Tour to Spice Islands of Zanzibar
This is a safari that will show you how to enjoy a 3 day Kenya safari from Mombasa to Zanzibar island in Africa.
Zanzibar - the Spice Island - conjures up exotic images of dhows, lateen sails set against a dawn sky, whitewashed Arab houses embracing an azure sea and tall palm trees swaying on a warm tropical breeze and the smell of cloves and fra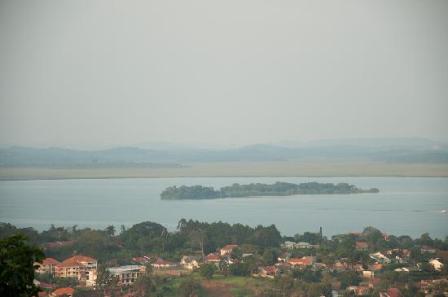 ---
itinerary:
---
Day 1: Pick up from the beach hotel in Mombasa and transfer to the airport in Mombasa for the flight to Zanzibar.
Upon arrival at Zanzibar airport, you will be met and transferred to Zanzibar Serena Inn in Stone Town. Known as the Spice Island because of its longstanding clove industry, this low-lying stretch of land has always exerted a powerful fascination.
Stone Town is the old city and cultural heart of Zanzibar, little changed in the last 200 years. It is a place of winding alleys, bustling bazaars, mosques and grand Arab houses whose original owners vied with each other over the extravagance of their dwellings.
This one-upmanship is particularly reflected in the brass-studded, carved, wooden doors - there are more than 500 different examples of this handiwork.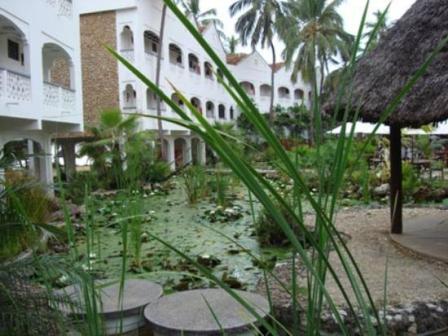 You can spend many idle hours and days just wandering through the fascinating labyrinth of narrow streets and alleyways. The Arab homes that form Stone Town are as much part of the island's culture as the dhows that ply the local waters.
Zanzibar's brilliant white beaches lapped by the warm turquoise waters of the Indian Ocean provide the perfect place to relax.
The beaches in Zanzibar are a paradise, interspersed with picturesque fishing villages, where the people live a simple way of life, unchanged over the years.
There are more than 25 fantastic beaches in Zanzibar, and some are so peaceful and remote that the only noise breaking the silence is likely to be the ocean.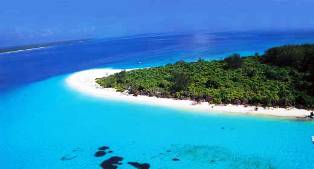 Zanzibar Serena Inn is located on the seafront of Zanzibar's historic Stone Town, this is a house once visited by Dr. Livingstone.
The rooms are ocean facing with private balcony and bathroom. There is a seafront restaurant and a swimming pool with a bar.
It is an ideal base for exploring the natural and historic wonders of the famous spice island. In the afternoon excursion on the Island. Dinner and overnight at Zanzibar Serena Inn.
Day 2: Discover and enjoy Zanzibar. Halfboard at Zanzibar Serena Inn.
Day 3: In the morning transfer to the airport for the flight to Mombasa. Upon arrival at Mombasa airport, assistance and transfer back to your beach hotel.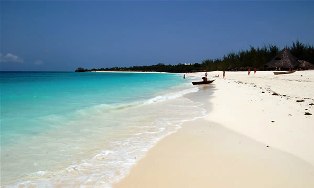 Other Related Pages

Kenya Mombasa Safari Vacations
› |
Kenya Mombasa Safari Vacation 10
› |
Kenya Mombasa Safari Vacation 11
› |
Kenya Mombasa Safari Vacation 13
› |
Kenya Mombasa Safari Vacation 14
› |
Kenya Mombasa Safari Vacation 16
› |
Kenya Mombasa Safari Vacation 17
› |
Kenya Mombasa Safari Vacation 18
› |
Kenya Mombasa Safari Vacation 19
› |
Kenya Mombasa Safari Vacation 2
› |
Kenya Mombasa Safari Vacation 20
› |
Kenya Mombasa Safari Vacation 21
› |
Kenya Mombasa Safari Vacation 3
› |
Kenya Mombasa Safari Vacation 4
› |
Kenya Mombasa Safari Vacation 5
› |
Kenya Mombasa Safari Vacation 7
› |
Kenya Mombasa Safari Vacation 6
› |
Kenya Mombasa Safari Vacation 8
› |
Kenya Mombasa Safari Vacation 9
› |
Kenya Nairobi Safari Vacation
› |
Kenya Nairobi Safari Vacation1
› |
Kenya Nairobi Safari Vacation2
› |
Kenya Nairobi Safari Vacation3
› |
Kenya Nairobi Safari Vacation4
› |
Kenya Nairobi Safari Vacation5
› |
Kenya Nairobi Safari Vacation6
› |
---