Kenya Nairobi Safari Vacation,Balloon Safari in Masai Mara
This invitation is to guide you if you want to take the coolest Kenyan Balloon safari from Nairobi to Masai Mara National park.
Balloon Safari adventure begins before dawn. Suspended in a basket beneath the colourful canopy, you are in for a game-viewing adventure with an entirely different perspective on a one hour flight over the Masai Mara, the land of breathtaking scenery
---
Itinerary:
---
0615hrs: Balloons lift off at dawn after coffee and a flight briefing. Early morning is the ideal time to see wild animals on the plains.
In the Masai Mara Game Reserve in Kenya it is an experience you will never forget. The thing that amazes most first-time balloonists is the absolute stillness, the silence as you float above the plains, the forest and the rivers of the Masai Mara.For an hour or so you drift wherever the air currents take you.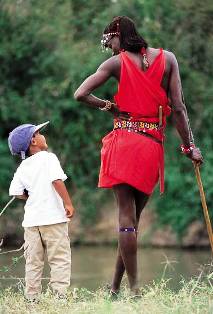 You will encounter elephants, lion, cheetah, buffalo, giraffe, African birds, hippo, crocodile, vultures, African birds of prey, wildebeest, and Hyena.
The tradition of balloon flights the world over you toast your return to earth with a champagne breakfast.
The difference is that this breakfast happens in the bush, wherever you land, and it's cooked before your eyes on the burners that minutes before kept you suspended in the air.
This trip can only be booked if you have accommodation in Masai Mara the night before.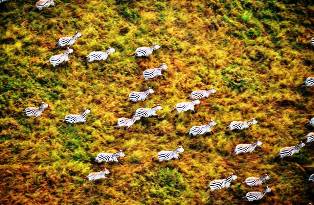 Other Related Pages

Kenya Mombasa Safari Vacations
› |
Kenya Mombasa Safari Vacation 10
› |
Kenya Mombasa Safari Vacation 11
› |
Kenya Mombasa Safari Vacation 13
› |
Kenya Mombasa Safari Vacation 14
› |
Kenya Mombasa Safari Vacation 16
› |
Kenya Mombasa Safari Vacation 17
› |
Kenya Mombasa Safari Vacation 18
› |
Kenya Mombasa Safari Vacation 19
› |
Kenya Mombasa Safari Vacation 2
› |
Kenya Mombasa Safari Vacation 20
› |
Kenya Mombasa Safari Vacation 21
› |
Kenya Mombasa Safari Vacation 3
› |
Kenya Mombasa Safari Vacation 4
› |
Kenya Mombasa Safari Vacation 5
› |
---