Two Days Kenya Tour to Magic Island of Lamu
This Safari is about is about the cheapest 2 days Kenya safari from Mombasa to Zamzibar and the magic island of Lamu.
Lamu Island a last survivor of a 1,000-year-old civilization based on Islamic religion that developed between the ninth and nineteenth centuries.
The town today is a living monument of its past. Its Swahili culture is very old.
---
Itinerary: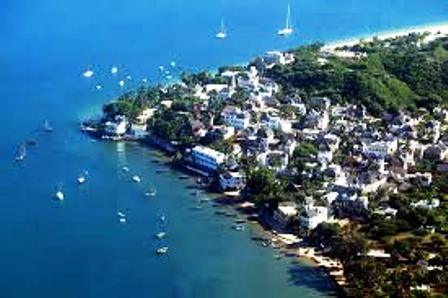 ---
Day 1: In the morning transfer from your Hotel in Mombasa or Nairobi to the airport for the flight to Lamu. Lamu's appeal derives from the unique character of the people who live there.
Although based on the Islamic religion, most customs derive solely from the Swahili culture, a people of mixed Bantu and Arab blood, who many centuries ago were prosperous and politically powerful.
Outwardly little has changed in this strictly Islamic enclave, where the only motorcar belongs to the District Officer.
The elegant centuries-old houses with their fountains in flower-filled courtyards reflect a heritage that had running water, plumbing and simple air-condition while Europe was still in dark ages.
Upon arrival at Manda airstrip transfer by boat to New Lamu Palace Hotel where your lunch is served. In the afternoon and evening spend time to discover Lamu.
Lamu Palace Hotel, resplendent in its traditional Arab architecture is overlooking the romantic Lamu sea front and Manda Beach. The hotel has 20 double rooms and 3 suites with hand-finished Lamu furniture.
All rooms are self-contained and air-conditioned. Freshly caught fish and seafood dishes dominate the superb cuisine. The boat also takes the guests to the hotel's private Manda Island beach for snorkeling, swimming, and sunbathing.
Excursions to the surrounding areas including Pate Island can be arranged at the reception. Dinner and overnight at Lamu Palace Hotel.
Day 2: Enjoy the morning in Lamu. After lunch transfer to Manda Airstrip for return flight to Mombasa or Nairobi. Upon arrival transfer to your hotel.
Other Related Pages

Kenya Mombasa Safari Vacation 7
› |
Kenya Mombasa Safari Vacation 6
› |
Kenya Mombasa Safari Vacation 8
› |
Kenya Mombasa Safari Vacation 9
› |
Kenya Nairobi Safari Vacation
› |
Kenya Nairobi Safari Vacation1
› |
Kenya Nairobi Safari Vacation2
› |
Kenya Nairobi Safari Vacation3
› |
Kenya Nairobi Safari Vacation4
› |
Kenya Nairobi Safari Vacation5
› |
Kenya Nairobi Safari Vacation6
› |
---