Hotels in Kenya
Kenya hotels are graded in accordance with the star classifications system. They range from the small town hotels to the five star town and beach hotels
Here is the List of hotels in Kenya, including safari lodges, luxury tented camps, and discounted kenya hotel accommodation and other travel services in East Africa.
Kenya has close to 5500 licensed hotels of international standards to choose from. Kenya hotels presents the most diverse range of accommodation to suit every taste. Class, elegance, ambiance and quality service are the major distinguishing factors of Kenya's hotels and game lodges.
 The game lodges are luxurious and are situated in rural surroundings that are symbolic of Kenya's scenic splendour. Smaller or budget hotels and beach villas offer comfortable accommodation and good service at very reasonable rates.
---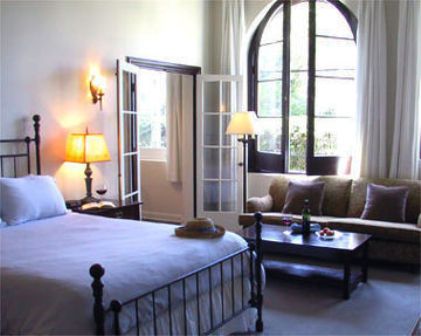 List of All Hotels in Kenya
---
House of Waine › |
Meltonia Luxury Suites › |
Sankara Hotel Nairobi › |
Country Lodge › |
Crowne Plaza Hotel Nairobi › |
Progressive Park Hotel › |
The Ndemi Place › |
Southern Sun Mayfair Nairobi › |
Jupiter Guest Resort Langata › |
The Heron Hotel › |
Red Court Hotel › |
Maasai Ostrich Resort › |
Nairobi Transit Hotel › |
Blue Hut Hotel › |
Kenya Comfort Hotel › |
Sentrim Nairobi Boulevard Hotel › |
Hotel Embassy › |
Parkside Hotel › |
PrideInn Hotel & Conferencing › |
Parklands Shade Hotel › |
Sportsview Hotel › |
Hotel Greton › |
Hennessis Hotel › |
Sentrim 680 Hotel › |
Nomad Palace Hotel › |
Olive Gardens Hotel › |
West Breeze Hotel › |
New Hillcrest Hotel › |
The Strand Hotel › |
Jupiter Guest Resort › |
Hotel Ambassadeur › |
Lenana Mount Hotel › |
Six Eighty Hotel
› |        
Nairobi Norfolk Hotel
› |
Nairobi Fairview hotel
› |
The Giraffe Manor Lodge
› |
Hilton Nairobi
› |
Nairobi Holiday Inn Hotel
› |
The Intercontinental Nairobi
› |
The Jacaranda Hotel
› |
Macushla House lodge
› |
Nairobi Safari club
› |       
Nairobi Serena hotel
› |       
Oakwood Hotel
› |        
Ole Sereni Hotel
› |
Panari Nairobi Hotel
› |
Kenya Lodges
› |
Nairobi Sarova Panafric Hotel
› |
Sarova Stanley Hotel Nairobi
› |
Windsor Golf and Country Club
› |
The Milimani Hotel
› |
Palacina The Residence and Suites
› |
Isaak Waton Inn
› |
Mukima Farm Guest House
› |
Nairobi Fig Tree Hotel
› |
Nairobi Giraffe Centre
› |
Nairobi High Point Hotel
› |      
Nairobi Kentmere Club in Kenya
› |
Ngong House
› |        
Utalii hotel
› |      
Upper Hill Country Lodge Nairobi
› |
House of Waine › |
Meltonia Luxury Suites › |
Sankara Hotel Nairobi › |
Country Lodge › |
Crowne Plaza Hotel Nairobi › |
Progressive Park Hotel › |
The Ndemi Place › |
Southern Sun Mayfair Nairobi › |
Jupiter Guest Resort Langata › |
The Heron Hotel › |
Red Court Hotel › |
Maasai Ostrich Resort › |
Nairobi Transit Hotel › |
Blue Hut Hotel › |
Kenya Comfort Hotel › |
Sentrim Nairobi Boulevard Hotel › |
Hotel Embassy › |
Parkside Hotel › |
PrideInn Hotel & Conferencing › |
Parklands Shade Hotel › |
Sportsview Hotel › |
Hotel Greton › |
Hennessis Hotel › |
Sentrim 680 Hotel › |
Nomad Palace Hotel › |
Olive Gardens Hotel › |
West Breeze Hotel › |
New Hillcrest Hotel › |
The Strand Hotel › |
Jupiter Guest Resort › |
Hotel Ambassadeur › |
Lenana Mount Hotel › |
Six Eighty Hotel
› |
Nairobi Norfolk Hotel
› |
Nairobi Fairview hotel
› |
The Giraffe Manor Lodge
› |
Hilton Nairobi
› |
Nairobi Holiday Inn Hotel
› |
The Intercontinental Nairobi
› |
The Jacaranda Hotel
› |
Macushla House lodge
› |
Nairobi Safari club
› |
Nairobi Serena hotel
› |
Oakwood Hotel
› |
Ole Sereni Hotel
› |
Panari Nairobi Hotel
› |
Kenya Lodges
› |
Nairobi Sarova Panafric Hotel
› |
Sarova Stanley Hotel Nairobi
› |
Windsor Golf and Country Club
› |
The Milimani Hotel
› |
Palacina The Residence and Suites
› |
Kwality Hotel Nairobi
› |
Isaak Waton Inn
› |
Mukima Farm Guest House
› |
Nairobi Fig Tree Hotel
› |
Nairobi Giraffe Centre
› |
Nairobi High Point Hotel
› |
Nairobi Kentmere Club in Kenya
› |
Ngong House
› |
Utalii hotel
› |
Upper Hill Country Lodge Nairobi
› |
---
Other Hotels
---
Nairobi
|
Mombasa
|
Masai Mara
|  
Malindi
|
Lamu
|
Lodges
|
Tourist Hotels
|
Bamburi
|
Diani
|
Kakamega
|
Kikambala
|
Kilifi
|
Kisumu
|
Kitale
|
Lake Elementaita
|
Lake Nakuru Park
|
Meru
|
Mount Kenya Park
|
Mtwapa
|
Nakuru
|
Nanyuki
|
Nyeri
|
Shanzu
|
Tsavo East
|
Tsavo West
|
Ukunda
|
Accommodation
|
Lake naivasha
|
Watamu
  |