Elgeyo people and their Culture in Kenya
Who are the Elgeyo People in Kenya? Elgeyo may also refer to Keiyo, a district in Kenya, or Elgeyo escarpment
The Elgeyo (also known as Keiyo) are an ethnic group that is part the larger Kalenjin ethnic group of nilotic origin
They live near Eldoret, Kenya in the highlands of the Keiyo District. The Elgeyo subsist mainly on grain; and the milk, blood and meat provided by their cattle, sheep and goats.
The Elgeyo moved away from the eastern grazing lands of the Great Rift Valley during the expansion of the Maasai tribe. The loss of much of their grazing lands forced them to reduce their herds and rely more on agriculture.
Due to population growth over time, the Keiyo community gradually moved and settled in urban areas to do business in major urban centers including Eldoret town where they are now actively engaged in businesses alongside the Marakwets, Nandis and other non-Kalenjins.
The name Keiyo or Elgeyo has been used interchangeably to describe the Keiyo people.
The latter name being disputed as a corruption of the former true name, which resulted from the Uasin-Gishu Maasai who were the neighbours of the Keiyo in the mid 19th century at the western side of Eldoret, being a word coined by them.
The various communities among the Keiyo divided their land into 16-east-west stretches to prevent inbreeding and displacement of a community by other individuals and a system of totems were acquired.
The land was divided so that each group had a shore of Kerio River and thus the totems ran perpendicular to the river. From the south to the north are Metkei, Kapkwoni, Maoi,Tumeiyo, Kowochi, Mwen, Sego, Chebior, Chang'ach, Rokocho, Mutei, Maam, Irong', Kaptany and Kapchemutwa.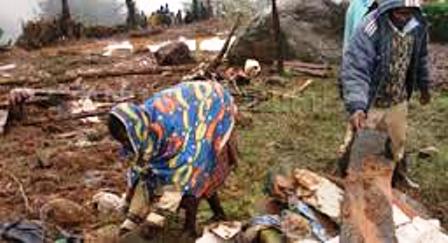 The land was sub-divided to members of the same clan marked by a series of stones referred to as Koiwek. Age-set (Ibinda)
The Elgeiyo social organisation centres around the age-set, or ibinda. There are eight age-sets (ibinwek) which are rotational, meaning at the end of one age set new members of that generation are born. The order is given below. Ibinda was given out at initiation.
There ought to be one ibinda between a father and a son. For example, ana Kipkoimet cannot beget a Kaplelach. The Elgeiyo don't consider a woman to have an age set, hence she can marry any age set except that in which her father belongs.
· Maina
· Chumo
· Sawe
· Kipkoimet
· Korongoro
· Kaplelach
· Kipnyigei
· Nyongi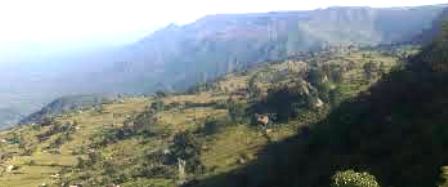 More about Afican Culture
Kenya Culture
|
Akamba
|
British Colonialists
|
Crafts
|
Cultural Business Meetings
|
Cultural Communication
|
Cultural Eye Contact
|
Cultural Gestures
|
Gift Giving
|
Cultural Law
|
Cultural Music
|
Cultural Space
|
Cultural Time
|
How to Talk in Kenya
|
---