Shimba Hills National Reserve
Shimba hills National Reserve the the last of the Coastal Rain forests and Sanctuary of the Sable Antelope in Africa.
Shimba Hills were gazetted as a National Forest in 1903,grassland areas were incorporated in 1924 and several subsequent extensions took place to bring the reserve to its present size.
In 1968 most of the reserve was double gazetted as the Shimba Hills National Reserve.
Two smaller areas to the west adjoining the reserve and almost entirely forested remain as Forest Reserves; Mkongani North and Mkongani West Forest Reserve.
A fenced elephant corridor connects the Shimba Hills with Mwaluganje Forest Reserve to the North.
The Shimba Hills are a dissected plateau that ascends steeply from the coastal plains, 30 km south west of Mombasa and just south of Kwale town.
The surrounding escarpment rises from around 120 metres to 300 metres across the bulk of the plateau and as high as 450 metres at Marare and Pengo hills.
Contact details
PO Box 30, Kwale Tel: +254 (0)40 4159, 4166 Email: able@africaonline.co.kewww.kws.go.ke
Contact person
Senior Warden
Location of Shimba Hills
The reserve is approximately 33 km south of Mombasa, in Kwale district of Coast Province
Size
250 square km
Park fees
Go to www.kws.go.ke or contact tour operator.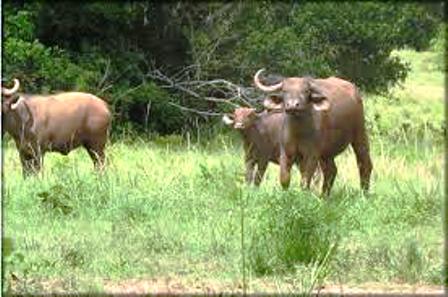 ---
Climatic conditions and Attractions of Shimba Hills
---
Climatic conditions in Shimba Hills
The climate is hot and moist but cooler than that the coast with strong sea breezes and frequent mist and cloud in early morning. Annual rainfall is 855-1,682 mm. Mean annual temperatures is 24.2°C.
Major attractions in Shimba Hills
Scenic landscape comprising hills and valleys extending beyondthe Reserve boundaries; coastal rainforest; Sheldrick's Falls.
Wildlife in Shimba Hills
Sable, elephant, buffalo, waterbuck, reedbuck, hyena, warthogand bush pig, giraffe, leopard, baboon plus Sykes', black-facedvervet monkey and Angola colobus monkey, serval, Harvey'sduiker and suni. Introduced speciesinclude Maasai giraffe and ostrich.
Access to Shimba Hills
Road:  The Reserve's main access is via Diani - 56 km fromMombasa.
Air: 1.5 km airstrip. Regular flights also at Ukunda airstrip at Diani Beach and at Moi International Airport in Mombasa.
Accommodation
Lodges:
Shimba Kenya Wildlife Service Self-Catering accommodation:
Sable Bandas
Best time to visit
All year round
Activities
Game viewing, potential for bird-shooting outside the reserve,walking safaris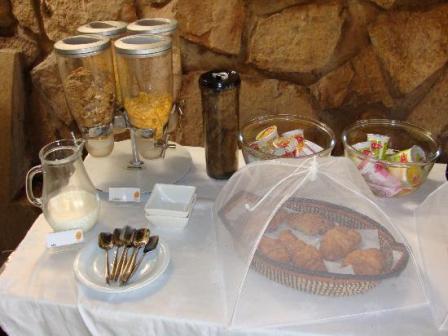 Accommodation in Shimba Hills National Park
Other Related Pages

Kakamega Forest National Reserve
|
Kisite Mpunguti Marine National Park
|
Kisumu Impala Sanctuary
|
Kiunga Marine National Reserve
|
Mount Elgon National park
|
Kora National Reserve
|
Marsabit National Park in Kenya
|
Masai Mara National Reserve
|    
Meru National park in Kenya
|
Mombasa Marine National Park in Kenya
|
Mwingi National Reserve
|
---