Silver Palm Hotel Arusha Tanzania
In my recent trip to Arusha Tanzania, I stumble at Silver Palm hotel that was recommended by my fellow tour operator. I was absolutely amazed by its accommodation and elegancy in respect to its price.
The price is very affordable the Hotel is new and modern and is in good proximity to the city.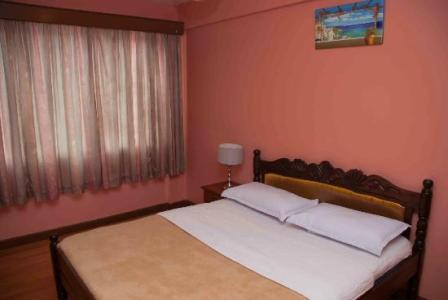 The food was good and the staff were pleasant and curtious. I will recommend to any one who happens to travel to Arusha, Tanzania try this Hotel and judge by your self.
The rooms are great !! And for 50 USD, resident rate, you get the Suite!!!! 5 stars hotels in the area need to look out for this one ! 

They have lifts, concierge service and wireless internet access with decent speeds.

The staff was the absolute best!

It's opposite the Arusha mission hospital and there is a small part of the road which is rough and dusty. That aside great place !!!!!!
Other Hotels and Safari Lodges in Arusha
Silver Palm Hotel |
Le Jacaranda Hotel |
Arusha Crown Hotel |
Naura Springs Hotel |
New Safari Hotel |
Masai Camp |
SG Resort Hotel |
Arusha Naaz Hotel |
Hotel Dik Dik Arusha
|
KIA Lodge Arusha
|
Kibo Palace Hotel
|
Moivaro Coffee Plantation Lodge
|
Impala Lodge
|
Kigongoni Lodge
|
Protea Hotel Aishi Machame
|  
Karama Lodge and Spa
|
Arusha Coffee Lodge in Arusha Town
|