Kibo Palace Hotel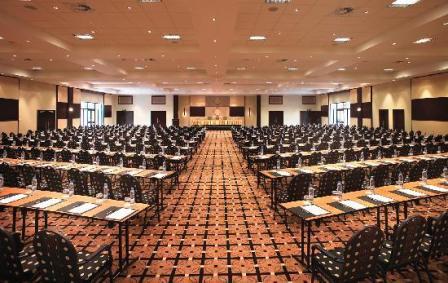 My experience at Kibo Palce Hotel left me with a good impression of not only how nice and friendly the hotel staff is but also how friendly and hospitable the Tanzanian people are in general.
I would recommend Kibo Place to anyone who wants a good value for money stay in Arusha.
The rooms are quiet, nice and very clean, cost affordable and food is great (their chefs know what they are cooking about) but cheap.
Their restaurant is cozy with a garden terrace and nightly theme buffet though you can still order a la carte. Food is delicious and varied but what I like most is their breakfast buffet serving all kinds of root crops.
Waiters/Waitresses are nice hospitable and friendly. The hotel staff in general is also very hospitable and friend (haven't met a grumpy staff during my stay there).
Other Places of Good Accommodation
The African Tulip |
Arusha Safari Lodge |
Mount Meru Hotel |
Hatari Lodge |
kibo-palace-hotel |
Kigongoni Lodge |
Dik Dik Hotel |
Hotel Flamingo |
Mount Meru Game Lodge and Sanctuary |
Snow Crest Hotel |
Mountain Village Lodge |
Point Zone Hotel |
The Arusha Hotel |
East African All Suite Hotel & Conference Centre
|
Kibo Palace Hotel is one of the north zones lodging experiences favoured as a meeting place for both locals and visitors to Arusha. It is an equally perfect choice for family holiday or company product launch.
It has 63 rooms featuring 41 exective rooms complete with internet connection, conference facilities, business centre, continental restaurant with mouth watering menus, bars and a garden with outdoor swimming pool.
Whether buffet or à la carte, Kilimanjaro restaurant offers a wide variety of African and International cuisine. The lounge bar is a perfect place for aperitifs or after dinner drinks. The pool bar is located near the swimming pool ideal for sundowners.
A large outdoor area set in an oasis of lush gardens, an ideal location for weddings and parties, accommodating up to 400 people. There is a 9-hole golf course and 4 tennis courts situated 3-minutes drive from the hotel. Outdoor swimmingpoolset in landscaped gardens.
Relax by the outdoor swimming pool and enjoy a cool, refreshing cocktail. The pool side bar is a great place to hang out, chat with other guests, share your African safari experiences and soak up the sun.
A fully equipped Business Centre providing the business executive with an office and secretarial services they may require. Bureau de Change, is available