Arusha Impala Hotel
Stayed in Impala hotel Arusha three trips now and will continue to go back. The staff is amazing, which is our favorite part...they remember us and we feel very welcome every time. There are four restaurants, and you can sit in any you want while ordering from any menu.
We like the Italian restaurant area by the pool, and usually order plates from each restaurant and share them. Rooms are clean, the water is usually hot enough, and the power only goes out sporadically...all things you look for in this part of the world.
Though the speed isn't lightening fast, the internet cafe is nice to have to communicate with family and friends back home.
Other Hotels and Safari Lodges in Arusha

Pamoja Expedition Lodge |
Colobus Mountain Lodge & Campsite |
Arusha Backpackers Hotel |
Bama Kambi |
KIA Lodge |
Wild Africa Lodge |
La mamba Vacation Rental
|
Pool and garden areas are very nice. We bring lots of supplies and gifts when we visit Tanzania, and we have never had an issue with theft at all. One issue we have seen in the past, although not as bad the last time, was the number of prostitutes and their "handlers" in the bar area from afternoon through closing. 
While a fact of life in hotels around the world, the last trip they took up the entire bar and the handlers attitude made several visitors very uncomfortable...so don't be afraid to speak up to the manager and tell them the situation. Overall we love this hotel and the people that work there!
The entire time I was there I did feel clean and comfortable enough, but it could have been better. I definitely recommend people stay there and if I ever go back I would definitely stay there again!
The Impala Hotel is set in a beautifully landscaped garden with a profusion of flowers and birds. Impala Lodge and Hotel rooms are spacious, well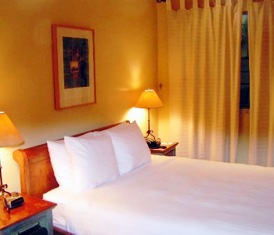 The hotel offers 160 well furnished rooms, including 10 junior suites, 20 executive suites and 10 deluxe suites, all with en-suite bathrooms, 21 inch color TV, direct dial and room-to-room connection telephone capabilities, and mini bars
The hotel offers laundry and dry cleaning facilities too. The hotel's tastefully decorated restaurants with en-suite coffee bars offer a romantic view of the garden and swimming pool and are famous for their Continental, Italian, Indian and African cuisine.
Impala Lodge and Hotel offers twenty-four hour restaurant and room service. The restaurants also cater for cocktail parties and buffets. All restaurants have well equipped bars thatoffer a wide choice of drinks.
The hotel also has a secretarial bureau, the bureau provides photocopy, telex, fax and telephone facilities. The café offers quick and reliable email and Internet services.
The Hotel provides full conference facilities for International meetings and other local meetings. It has four conference halls.
The halls are well equipped with: TV and video, flip charts, overhead projectors, slide projectors and sound systems, which have capacity to accommodate between 10 - 350 delegates.