Lush Garden Hotel in ArushaTanzania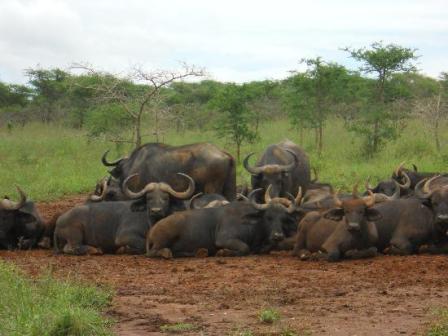 I think accommodation in Arusha is overpriced, so for me, the Lush Garden Hotel was good value for money.
The room we had was quite big, very comfortable beds (not hard like the New Safari Hotel).
The wireless internet was much faster than I usually get in Tanzania and we were able to get a room without booking. 
Yes, the shower does take quite a while to warm up and doesn't last long, but if you know this in advance it can be worked around.
Our lunch did take over an hour to be cooked, and it was ok, but there are so many restaurants nearby, that I would suggest you take a short taxi ride to get something better. My favourite restaurant is Vama (an Indian restaurant which is only a few minutes by taxi).
The lady on the front desk was very welcoming, however the breakfast staff were not particularly interested, but for me the comfy bed far outweighs the staff issues. I generally have a low expectation of service in Tanzania and then I am not disappointed.
Other Places of Good Accommodation
Onsea House Country Inn and Guest Cottages |
Zawadi House   |
Ahadi Lodge |
Bay Leaf Boutique Hotel |
Korona House |
Guava Garden Lodge |
Outpost Lodge   |
Shangazi House |
Mc-Ellys Hotel |
Caanan Hotel Arusha |
Elerai Boutique Hotel |
St. Catherine Monastery |
Rich Hotel |
Adia's Place |
Hilton Motel |
Aquiline Hotel |
Arusha Tourist Inn   |
Kitundu Guesthouse   |
Arusha Centre Inn |
Olduvai Inn   |
Lush Garden Hotel |
Briston Hotel |
---