United States International University (USIU - Africa)
Are you interested in studies at United States International University Kenya? Here on this page we bring you all the details you may need to know about United States International University in Kenya
Historical Background of United States International University in Kenya
United States International University (USIU) is located in the Kasarani area, off Thika Road in the suburb of Kenya's capital city of Nairobi.
The university is an independent, not-for-profit institution serving approximately 4,800 students, of whom 88% are domestic and 12% are international representing about 54 nationalities.
It was founded in 1969 as the Africa campus of United States International University in San Diego, California.
The university was first accredited in 1981 by the accrediting commission for senior colleges and universities of the Western Association of Schools and Colleges (WASC) as part of USIU-San Diego.
However, the university was mandated to become chartered in Kenya with the gazettement of the Universities Act in 1985.
Regulations and procedures for the accreditation of private universities were published in 1989, and in 1999 USIU was awarded its charter as an independent institution through the Commission for Higher Education (CHE).
In Kenya, this requirement is for private universities only; the public universities do not have any accreditation requirement.
In 2001, the system-wide university structure began to change. USIU-San Diego merged with the former California School of Professional Psychology to form Alliant International University; however, control of USIU-Kenya was contingent upon approval from CHE.
In 2004, CHE did not approve the change of control because Alliant was under a show cause action by WASC.
USIU- Kenya negotiated with Alliant to relinquish control of the university so that it could pursue independent US accreditation form WASC and in January 2005, an agreement was signed with Alliant to separate the Kenyan campus from Alliant International University. Institutional Programs.
The United States International University's program offerings are career oriented with five undergraduate majors in the Chandaria School of Business, three in the School of Humanities and Social Sciences and two in the new School of Science and Technology.
In addition, the Chandaria School of Business offers three masters level degrees: Master in Business Administration (MBA), Executive Master of Science in Organizational Development (EMOD), and the Global Executive Master of Business Administration (GEMBA).
The School of Humanities and Social Sciences offers two Master of Arts degrees in Counseling Psychology and in International Relations.
Courses and New Programs at United States International University Kenya
Beginning May 7, 2012 USIU will offer two new programs; the new Bachelor of Science in Applied Computer Technology and the Master of Arts in Clinical Psychology.
The two programs will radically change the academic landscape as we know it!
Bachelor of Science in Applied Computer Technology
Students now have a chance to pursue a quality education crafted with an IT career in mind.
The Bachelor of Science in Applied Computer Technology is USIU's newest IT degree program – the other being the Bachelor of Science in Information Systems & Technology (IST).
The IT landscape in Kenya is about to radically change. Forensic skills are now within reach for IT students.
For the first time, Forensic Information Technology & Cybercrime has been accredited in Kenya and the United States and is now offered as a concentration at undergraduate level.
The other three new concentrations are ; Mobile Computing & Distributed Systems, Networking and Software Engineering.
Each concentration has been designed to provide in-depth understanding and application to the chosen area of specialization enabling students to enter the modern workplace with the appropriate skills to create real-world IT solutions.
Students are trained in modern computer laboratories equipped with the latest technology and software; USIU uses the world's leading e-learning platform – Blackboard, while lab sessions and presentations are facilitated using the Class Management Software (Lan School) and smart-boards for each computer laboratory.
Master of Arts in Clinical Psychology
Launched in Summer (May) Semester 2012, this specialized program is designed to provide the academic, research, and experiential training consistent with American standards of practice in clinical psychology.
The American Psychological Association's (APA) ethical standards are incorporated in both content and practice.
Graduates will be prepared for professional practice utilizing a range of clinical psychotherapy assessment, diagnosis and treatment skills in utilizing a range of clinical psychotherapy assessment, diagnosis and treatment skills in providing mental health services in public and private settings.
The MA in Clinical Psychology program is a practitioner model to promote professional mental health services to individuals, couples, groups, institutions and the society at large.
The program will provide education and training in professional standards of practice in clinical psychology.
Furthermore, international ethical standards are incorporated into the program, to prepare the student for clinical practice in both the public and private domain worldwide.
The program's global quality and standards are professionally delivered by distinguished international faculty with recognized expertise in clinical psychology.
The MA Clinical Psychology program provides students with extensive training in psychotherapy skills, clinical assessment, diagnosis and treatment with application in a wide range of clinical settings utilizing American Psychological Association's standards of ethics in professional practice.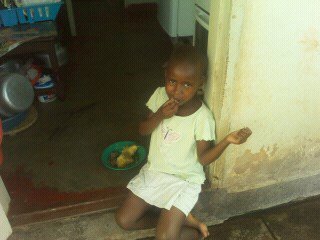 ---
Other Universities and Colleges in Kenya
Africa Nazarene University Kenya
› |
African Virtual University Kenya
› |
Agha Khan University Kenya
› |
Genco University
› |
Daystar University Kenya
› |
University of East Africa Baraton Kenya
› |
Catholic University of East Africa
› |
United States International University Kenya
› |
Africa Nazarene University Kenya
› |
Jomo Kenyatta University of Agriculture and Technology
› |
Maseno University Kenya
› |
Egerton University Kenya
› |
Moi University Kenya
 › |  
Kenyatta University Kenya
› |
Scott Christian University
› |
---