Tembo Village Watamu Watamu Beaches Malindi Kenya
Tembo Village Resort is a very lovely place to be and the atmosphere is so relaxing, staff are excellent with their smiles and services, the owners are always there Bettina and her family are ready with a helping hand whenever required.
I was there during the Easter weekend 2012 with family and I must say this is a good family vacation resort !

The food is Awesome ! I can still feel the taste of the Fish Masala and the Pizza and the meat balls the list is too long for me to go on with...and they cater for all young and old so u will not go wrong with the food.

The whole set up of the building and swimming pool location is very convinient for all the guests especially those with little children we can relax and watch over the kids.

All in all this place is a must visit and next time I will take some friends with their family so they too can experience this. Thank you Tembo Village I cannot write enough :)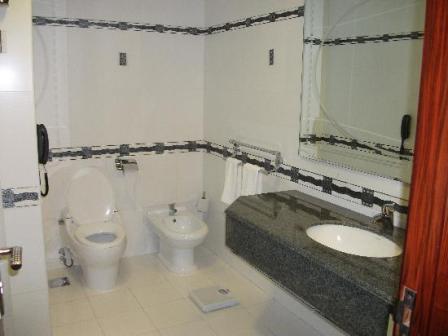 ---
Other Beach Hotels and Vacation Rentals in Watamu Kenya
Kanani House › |
Tembo Village Watamu › |
Villas Watamu Resort › |
Jambo House Resort › |
Giriama Residence › |
Marijani Hotel › |
Bustani Ya Eden › |
---