Tanzania Tanga Hotels and Travel Guide

Here is all you need to know about Tanga Hotels and and Lodges in Tanzania.On the Indian Ocean this area has excellent sailing facilities. It's a nice fairly uncrowded coastal town (pop. 188 000) that we found relaxing because there's nothing to do but enjoy the beach. If you're in need of rest plan to stay three days. 115 mi/185 km north of Dar es Salaam.
---
List of Hotels in Tanga

Peponi Beach Resort › |
Beach Crab Resort › |
Nyumbani Tanga Hotel › |
Amani Rest House › |
Ocean Breeze Hotel › |
Mkonge Hotel › |
Central City Hotel Limited › |
Fish Eagle Point › |
Capricorn Beach Cottages › |
Emau Hill Forest Camp › |
---
More about Tanga Town in Tanzania

---
From Dar-es-Salaam travellers wishing to take a trip to Mombasa, Kenya - can make a stop-over in Tanga for serenity and peace.
Tanga has old-time history involved and life is laid-back (relaxed). Shop around Ngamiani Street, or the Main Streets (Market Street or Independence Street)
On Market Street, Don't forget to visit my dearest friend's Food Palace for best chicken & barbeque dishes.
Scrumptuous Breakfast dishes and exotic juices makes a wonderful starting point. Fast FoodOctopus Exotica, despite the hokey name, serves some of the best Indian themed sea food in all of Tanzania.
Healtho, the drink of today's generation. Never to be found anywhere else besides this town.
Anjari Bottler's historical drink that is being appreciated world-wide. A must to drink...never miss it!
Places to see around Tanga are Amboni Caves, Sulphar Baths, Raskazoni beach and the daily market in town centre.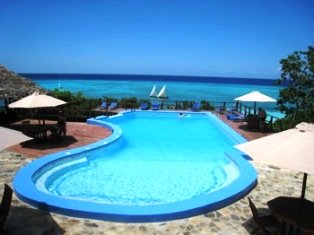 ---
Other Cities and Towns in Tanzania

Pangani Town
› |
Pemba Town
› |
Tanga Town
› |
Moshi Town
› |
Mtera
› |
Mwanza Town
› |
Kondoa Town
› | › |
Lushoto Town
Dodoma Town
› |
Babati Town
› |
Geita Town
› |
Handeni Town
› |
Iringa Town
› |
Karogwe Town
› |
Kasanga Town
› |
---