Sun Palm Beach Hotel Watamu Beaches Malindi Kenya
I was at Sun Palm Beach Hotel Watamu Kenya, I would say in general that the value for money is great ... the rooms are spacious and clean (mine overlooked the pool and tropical garden to the beach) the food was great buffet with a wide selection of pasta dishes ...
I would say very good, thanks to the Italian cook.
The buffet also offered a nice selection of tasty pastries and fresh fruit!
The white sandy beach is very beautiful and the play of the tides almost atolls of the Maldives formed...
The animation unobtrusive and this was much appreciated ...
The safari is definitely not to be missed ...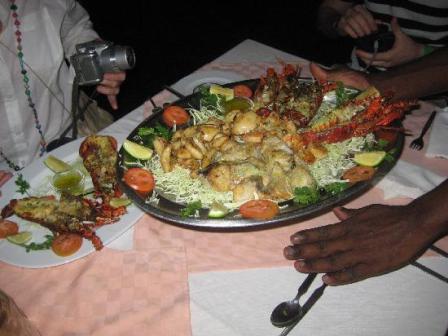 ---
Other Beach Hotels and Vacation Rentals in Watamu Kenya
Kanani House › |
Tembo Village Watamu › |
Villas Watamu Resort › |
Jambo House Resort › |
Giriama Residence › |
Marijani Hotel › |
Bustani Ya Eden › |
---