Simba Plus Oryx Villa (Simba+Oryx)
Once I set foot on the property of Simba Plus Oryx Diani Mombasa, I instantly felt relaxed.
They don't have air conditioning, but the cottages are right on the beach and the property rises away from the water so our cottage was at the top of the hill and we could feel a constant breeze.
---
Other Hotels and Holiday Villas in this Area

Asha Cottages |
Shambani Cottages |
Kenyaways Beach Bed & Breakfast & restaurant |
Watano Beach Houses |
Swahili Beach Resort |
Flamboyant Boutique Hotel Diani Mombasa |
Galu Beach Retreat |
Tausi Holiday Villas |
Diani Banda |
---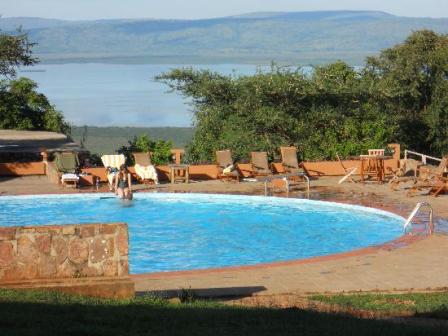 The cottages are in EXCELLENT, clean condition. They have newer appliances, granite countertops, are well decorated and have high powered fans above the very comfortable queen bed and in the living area.
We stayed right before the highest season so for about $60/night, this was a screaming deal
Other than the cottages, the property is gated and security staff is on hand 24/7.
The property is very beautiful and is maintained by a gardener every day. The staff is wonderful and we were lucky enough to stay when the families' kids were home for Christmas break.
Graham, Oliver, Naomi and Veronica made our stay very special! Also, Dr. Fish who came by everyday to sell us fresh fish, crab and prawns
The fact that there is no TV, radio or internet makes it very ideal for those who want to run away from the hustle and bustle of daily work life.