Mount Meru Game Lodge and Sanctuary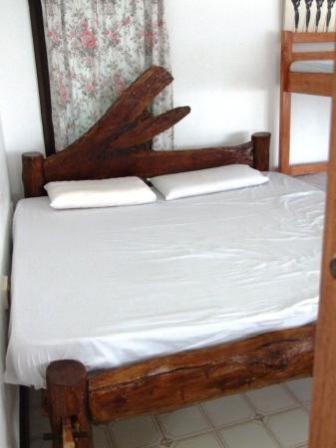 The Mount Meru Game Lodge and Sanctuary is a quiet, intimate and very comfortable pre-safari starting point. Our room was very comfortable and roomy, the staff was friendly, the food was good, freshly prepared and the chef came to greet and talk with each table, as did Marc Lawson the owner.
Having the wildlife just outside our room was a bonus and a nice prelude to our safari. We were able to relax on our veranda, watching the animals and just enjoy being in Tanzania.

Nestled between the peaks of Mount Meru and Mount Kilimanjaro, Mount Meru Game Lodge & Sanctuary lies midway between Kilimanjaro International Airport and Arusha.
Other Places of Good Accommodation
The African Tulip |
Arusha Safari Lodge |
Mount Meru Hotel |
Hatari Lodge |
kibo-palace-hotel |
Kigongoni Lodge |
Dik Dik Hotel |
Hotel Flamingo |
Mount Meru Game Lodge and Sanctuary |
Snow Crest Hotel |
Mountain Village Lodge |
Point Zone Hotel |
The Arusha Hotel |
East African All Suite Hotel & Conference Centre
|
The Lodge is located within 33 acres of mature, well manicured gardens bounded on one side by the tranquil waters of the Usa River and on the other by the Animal Sanctuary where our resident animals and birds live out their lives in peace.
This wildlife provides many of our guests with their first exciting game viewing experience.
Access to the Lodge and Sanctuary is entirely by tarmac road making the journey to the lodge all the more pleasant for the weary traveller.
The free Usa River Village walk was a wonderful introduction to the local way of life and a good way to interact with the local people. Frank our guide was very informative and enjoyable.

The owner, Marc Lawson, was very gracious and accommodating. He realized that our itinerary didn't include a lunch for our first all day drive in Arusha N.P. and promptly took care of it for us.

We also encountered another problem with our safari company, that had nothing to do with the lodge. Marc stepped in to help solve and rectify the problem to our satisfaction.

I would highly recommend the Mount Meru Game Lodge as a start or an end to a safari or climb.

Thank you Marc for a wonderful stay!
The lodge comprises 15 double or twin en-suite bedrooms and 2 newly constructed suites.
The design and character of the rooms are as individualistic as the lodge itself.
All rooms have a veranda with comfortable chairs where guests may sit during the late afternoons enjoying the peace of the surroundings, soaking up the unique atmosphere of the Lodge and watching the animal and birdlife.
The suites are located in their own private garden and are ideal also for families and small groups to whom privacy is very important.