Jambolulu Guest House in Ukunda Mombasa Kenya Coast
Jambolulu guest House is a good Guest house to stay at while on a vacation in Kenya Mombasa area. Loved to stay here. Many visitors come during seasons and non season
We love Alice:P but she wasn't there when we arrived to Jambo Lulu.At least we got an apartment, and it was ok , but maybe we had luck because we know for a fact that people have been cheated before.
You can negotiate about the price so use that opportunity. But what ever you don't make a deposit of the whole sum, and your trip to jambo Lulu will be great.
And one thing they don't have Air condition, yeey!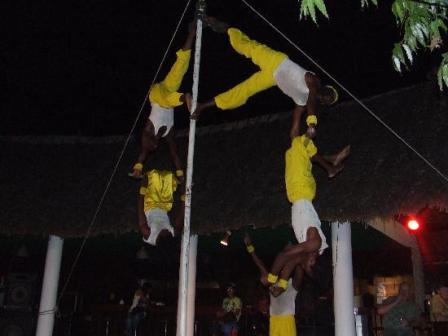 ---
Other Beach Hotels and Lodges in Mombasa
Baobab Beach Resort & Spa › |
Kole Kole - Baobab Resort Diani › |
Pinewood Beach Resort & Spa › |
Diani Reef Beach Resort & Spa › |
Diani Sea Resort › |
SENTIDO Neptune Palm Beach Resort › |
Amani Tiwi Beach Resort › |
lti Kaskazi Beach › |
Hotel Travellers Tiwi Beach › |
Kinondo Kwetu - SENTIDO Paradise Beach Resort › |
Kinondo Poa › |
---