Bustani Ya Eden Watamu Beaches Malindi Kenya
Bustani Ya Eden in Watamu Kenya is nice and quiet! It's an African paradise. The place is simple and you can really feel that you are in Africa.
The service is just superb, very friendly staff always ready to help. The hotel is just like a huge family.
There is a nice number of activities being offered through the hotel. Nice place. Near the beach, just 5 min on foot.
The restaurant serves nice and delicious foods. Thanks for the nice holidays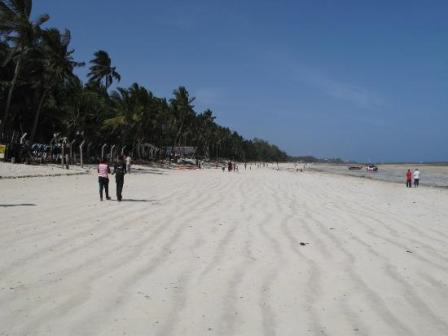 ---
Other Beach Hotels and Vacation Rentals in Watamu Kenya
Lonno Lodge › |
Turtle Bay Beach Club › |
Garoda Resort › |
Ora Resort Twiga Beach › |
Ora Resort Watamu Bay › |
Mawe Resort › |
Crystal Bay Resort › |
Ocean Sports Resort › |
Blue Bay Village › |
Wildfitness - Baraka House › |
Ora Resort Jacaranda Beach › |
Barracuda Inn › |
Temple Point Resort › |
Sun Palm Beach Hotel › |
Ascot Residence › |
---