Al Hamra Watamu Beaches Malindi Kenya
Al Hamra is an exquisite villa on the Kenyan coast in Watamu which offers a luxurious and private retreat.
The architecture is palatial and unique, the decor "African Chic". Service was sweet as I found most Kenyans.
The food was excellent. The beach at Al Hamra is gorgeous, one of the best I have seen.
The owners are sophisticated and very kind. Their hospitality is warming. I had an amazing and memorable stay.
Its is a private villa on the Indian Ocean coast of Kenya, in Watamu. Being a marine reserve, the beach is pristine with no (or very little) buildings, chairs, structures on the beach.
We couldn't have been more spoiled at Al Hamra, with a staff of 4 to take care of us, cook for us, etc. The pools are lovely and the "honeymoon suite", or the large bedroom at the top of the house was wonderful, cool and airy in the evenings.
This is the perfect place to fully relax post-safari in Kenya. Perfect for couples or a group of friends and family. I'd highly recommend
Beautiful setting, fantastic food, great atmosphere, lovely staff :)
That's what I would say in short.

Al Hamra changed my typical perception of coastal holidays.
From the unique swahili inspired designs to the infinity indoor pool that channels into the larger pool giving endless calm and tranquility to the endless smiles of the wonderful staff, Al Hamra gives you a chance to unwind while offering a different coastal experience. Bravo!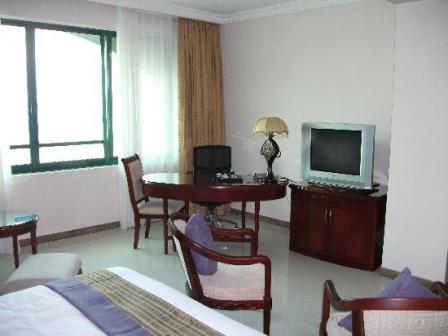 ---
Other Beach Hotels and Vacation Rentals in Watamu Kenya
Lonno Lodge › |
Turtle Bay Beach Club › |
Garoda Resort › |
Ora Resort Twiga Beach › |
Ora Resort Watamu Bay › |
Mawe Resort › |
Crystal Bay Resort › |
Ocean Sports Resort › |
Blue Bay Village › |
Wildfitness - Baraka House › |
Ora Resort Jacaranda Beach › |
Barracuda Inn › |
Temple Point Resort › |
Sun Palm Beach Hotel › |
Ascot Residence › |
---